By Scott Hamilton
Jan. 24, 2020, © Leeham Co.: In a year filled with bad news, Boeing finally had something good to crow about.
The 777-9's first flight is today.
It comes about a year late, due to design issues with the GE Aviation GE9X engine that powers the airplane.
And, as if this weren't bad enough, when the engines were returned from GE, a hard landing damaged one of them.
Despite rainy and cloudy weather today at Paine Field in Everett (WA), where the 777 has been assembled since the program was launched in the early 1990s.
The 777-9 is scheduled to lift off at 10am PST, depending on the Seattle area's lousy weather this week.
Slow sales
Sales of the X have been slow since its launch in November 2013. At its peak, there were 344 firm orders. Today, Boeing lists 308 firm orders, including 25 from Etihad Airways. The airline, however, said publicly several times it only plans to accept six 777Xs due to a major fleet restructuring. There are 32 orders for the 777-8, according to data seen by LNA. However, about 20 of these are believed to be subject to potential cancellation.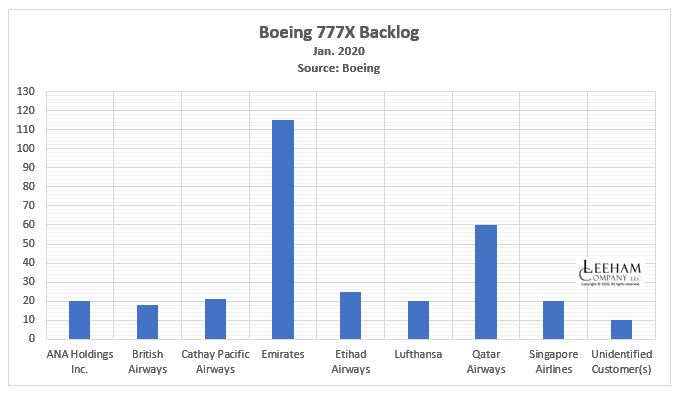 Emirates Airline is shown to have 115 orders, down from 150. Another handful are understood to be reconfirmable and are not listed on Boeing's website.
There are 50 options and letters of intent for the X, according to a data base reviewed by LNA.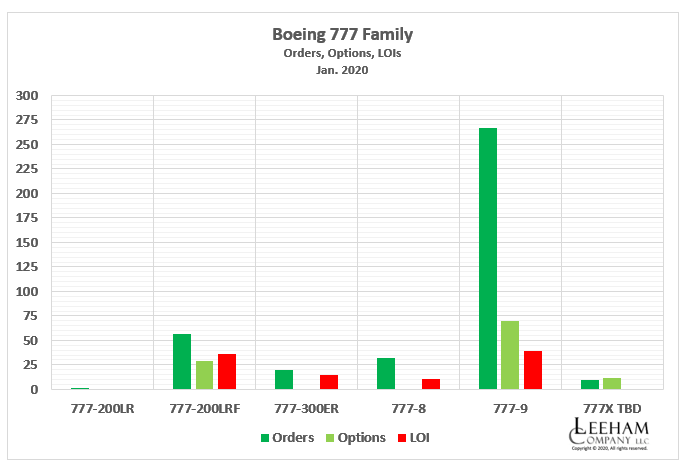 Entry into Service
Entry into service was planned for late 2019 or early 2020. It has slipped to 2021 due to the engine delays.
Boeing upped its sales game to keep the 777 production line going at a rate of 5/mo and a delivery rate of 3.5/mo. Boeing also sold a modest number of 777-300ERs and even one 777-200LR passenger model.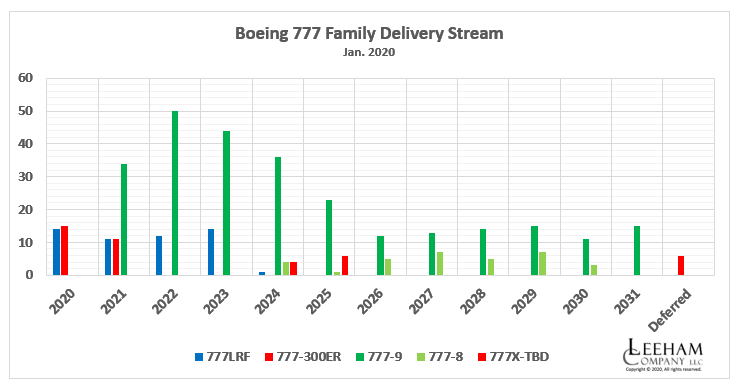 Based on these sales, the production bridge between the 777 Classic and the 777X looks solid.