By the Leeham News staff
April 28, 2020, © Leeham News: The Coronavirus not only decimates the airline industry.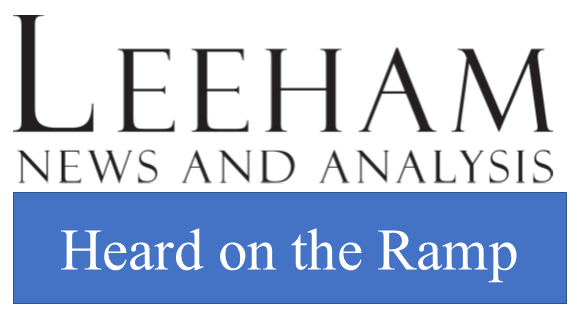 It's going to completely upend the product strategies of Airbus, Boeing and Embraer.
Boeing is most immediately affected.
Product development suspended
The grounding of the 737 MAX indefinitely delayed a decision on whether to launch the New Midmarket Airplane (NMA). This is the twin-aisle, 220-270 seat, 4,500nm-5,000nm range airplane that was conceived as far back as the early 2000s. The version then was slightly smaller in all respects and called the New Light Twin (NLT).
The NLT was favored by Boeing officials as the successor to the 737NG. But the development debacle of the 787, which also delay the 747-8, cost Boeing the chance to move ahead with the NLT.
Then, Airbus forced Boeing's hand in July 2011 by being poised to win a huge order from American Airlines for the A320 family, including the neo. This prompted Boeing to launch the re-engined 737, which became the MAX. The NLT was shelved.
225-5,000
It reemerged as talk began in 2012 for a 757 replacement. By February 2015, LNA noted the NLT moved beyond a 757 replacement to become a "225, 5,000" mile 767 replacement. (We were the first media to do so.)
Since then, through the early days of what was thought would be a short MAX grounding, Boeing tried to close the business case for the NMA.
A single aisle design continued to lurk in the background. After David Calhoun became CEO of Boeing in January this year, he put the NMA on hold pending a full review. The NLT and a Future Small Airplane (a single aisle) was part of this. So was Embraer.
Embraer engineers were to have a major part of any new airplane design. Key components were to be built by EMB as well. All this is out the window.
The prospect of re-engining the 767 resurfaced (767RE). A new wing was also pondered (767RE-RW).
Now, with Coronavirus, all this is off the table for now. LNA is told product development has stopped and the PD workgroups disbanded, except for what might be termed skeleton crews. Money has been cut off as Boeing fights for survival.
Airbus
Airbus CEO Guillaume Faury last week, in a message to employees, said Airbus' survival is at stake. All discretionary spending is suspended. Further research, in partnership with Rolls-Royce, into a hybrid electric airplane (AirbusX) is canceled.
Before the virus crisis, Airbus focused on "decarbonization" airplane projects for the 2030 decade. Still, it has designs ready to respond to Boeing's NMA or FSA should one be needed.
All of this is put on hold now.