An accelerating widebody fleet streamlining, Part 2
Subscription Required
By Vincent Valery
Introduction  
June 8, 2020, © Leeham News:
Last week, we saw that earlier generations of widebody aircraft had significant range restrictions. Airlines with sizable long haul operations had to operate multiple aircraft types to serve different markets. With the innovation of common pilot type rating and increased range of smaller widebody aircraft, airlines can now serve all their long haul destinations with far fewer types than in the past.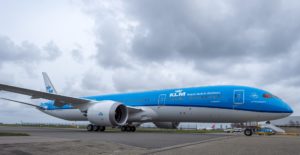 In the context of muted passenger traffic in a post-COVID-19 world, airlines will be under pressure to become more efficient and streamline operations. We will analyze the consequences for current twin-aisle programs and the fleet situation at large carriers.
Summary
Accelerated retirement of old and large aircraft;
Winners and losers among widebody programs;
Some airlines are more streamlined than others.
To read the rest of the article Login or Subscribe today.
Category: Airbus, Boeing, Premium
Tags: 747, 767, 777, 787, A330, A330neo, A340, A350, A380, Air India, Asiana Airlines, Cathay Pacific, Emirates, Ethiopian, Iberia, Qantas, Qatar Airways, Thai Airways