A lost decade for aircraft manufacturers, suppliers
Subscription Required
By Judson Rollins, Bjorn Fehrm & Scott Hamilton
Sept. 21, 2020, © Leeham News
: Commercial aviation is facing a lost decade due to COVID. Yes, most forecasts target 2024-2025 as returning to 2019 passenger traffic and aircraft production levels. However,
LNA
in July published its own analysis indicating
full recovery may not occur until 2028
. Breathless headlines notwithstanding, it will take years for vaccines to be widely available and considered safe by enough of the world's population. Growing concern about
vaccine production and distribution capacity
through 2024 underscores this view. Even Southwest Airlines CEO Gary Kelly said earlier this month that business travel
might not fully return for a decade
. Indeed, the 2020s may well be a lost decade for aircraft manufacturers and their supply chains.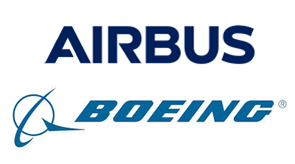 Summary
Debt-laden airlines will have little money to order new airplanes
Interest in re-engined 787, A350 likely nil this decade
Airbus, Boeing, Embraer have little interest in launching new programs
Engine makers too financially stretched to develop new designs
Engineering talent, knowledge will be decimated by inevitable job reductions
OEMs must "play the long game" at short-term cost to safeguard their futures
To read the rest of the article Login or Subscribe today.
Category: Airbus, Boeing, CFM, China, Comac, Coronavirus, COVID-19, Embraer, GE Aviation, Irkut, Mitsubishi, New Midmarket Aircraft, NMA, Pratt & Whitney, Premium
Tags: 777X, 787, A350, C919, CR929, Delta Air Lines, IATA, MC-21, MHI, OAG