By Bjorn Fehrm
July 8, 2021, © Leeham News: IATA's half-year Global Media event finished today. The Director General Willy Walsh and SVP Operations Nick Careen briefed on travel trends, ramp-up bottlenecks, and IATA travel pass activities.
At present domestic travel is recovering fast, but international travel remains weak.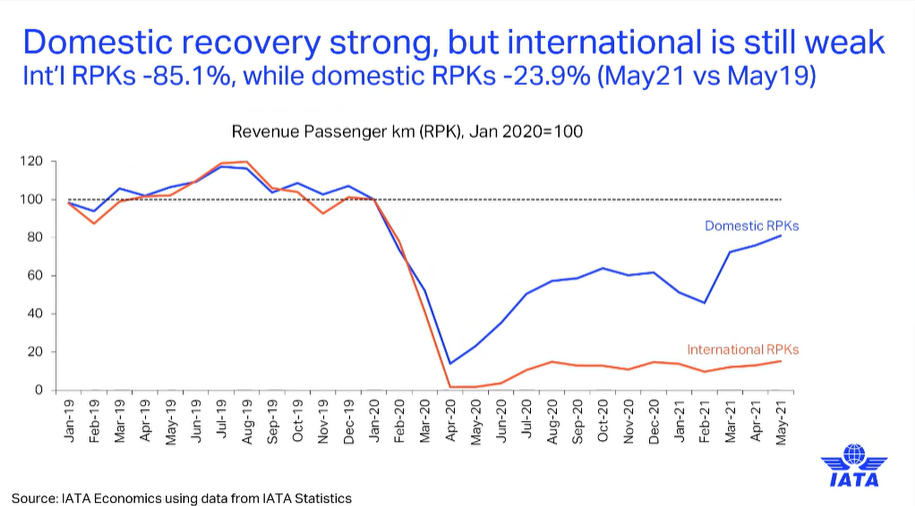 People want to travel
Consumer confidence is mounting, and it's leisure travel that is growing. There is strong pent-up demand for travel to visit relatives and holiday travel. Business travel remains weak and the recovery ramp for it is hard to predict.
The gap between consumer confidence and actual travel is because of a jungle of restrictions on travel that are difficult to see through for the consumer, such as rules for pre-flight testing and different quarantine rules.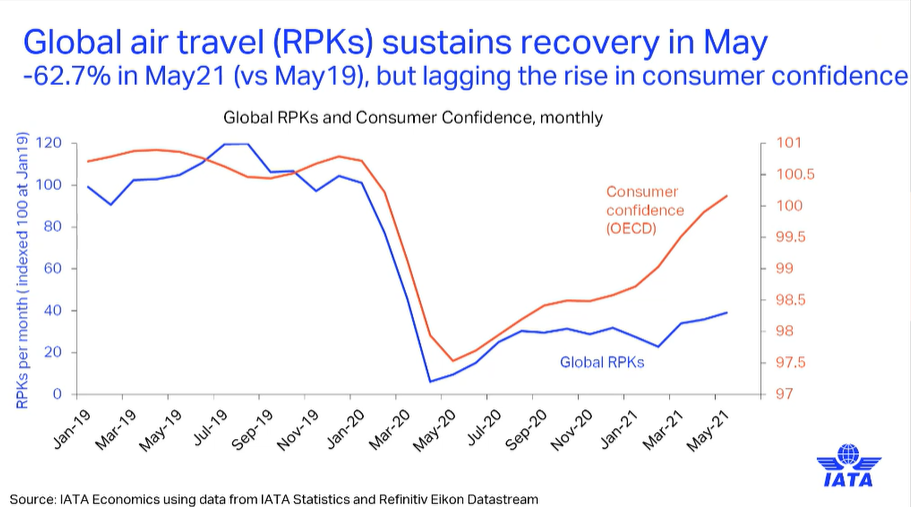 Countries where the virus is under control and where vaccination is successful have seen a fast rebound, for China and Russia to over Pre-COVID levels. The successful vaccination program in the US is the fuel for its recovery.
With the spread of variants, a recovery in Brasil is uncertain. It might back down again like for India and Japan.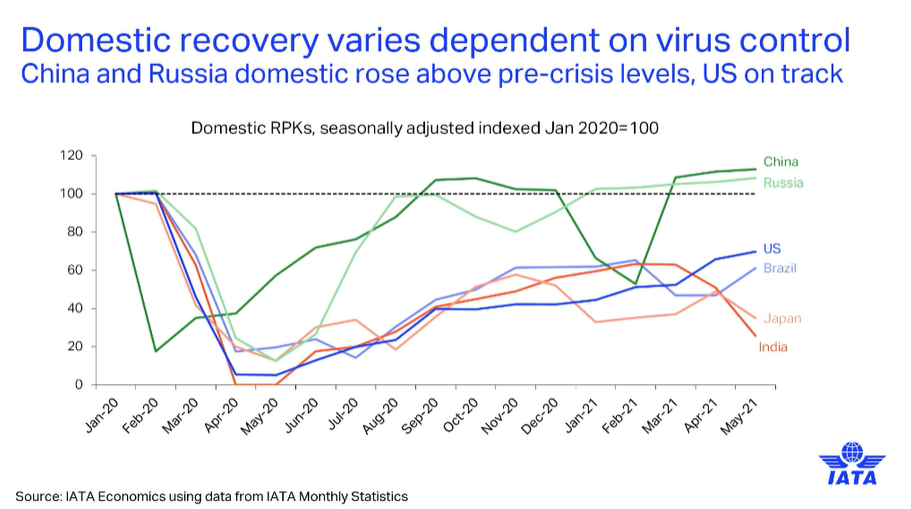 The roadblocks to a further pickup in travel are the uncertainty of what the new variants will mean in terms of restrictions such as future lock-downs and restrictions. IATA can read such indicators by monitoring Google searches on COVID-19 and the activity on the "Skyscanner" air travel booking site.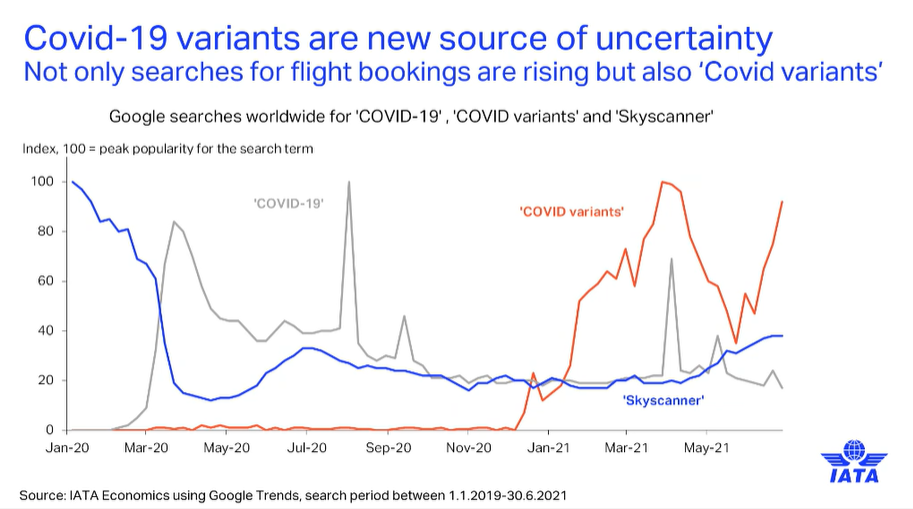 The most problematic of the restrictions for the traveler are destination quarantines. To quarantine when returning home is not popular, but it poses less of a problem than destination quarantines, which often means week-long confinements in hotels.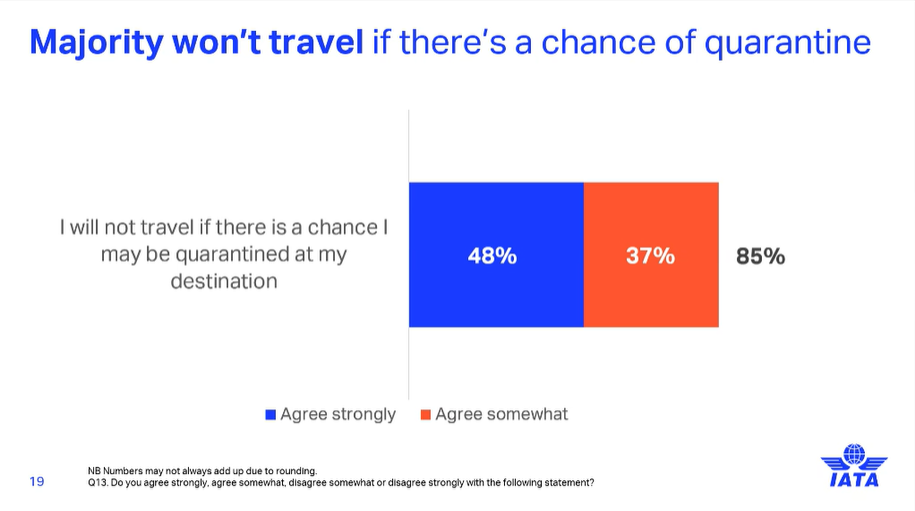 Restrictions are political rather than logical
Willy Walsh was very critical of different countries' un-selective travel restriction policies. The majority of world countries pose no risk of spreading COVID-19. The risk level of COVID spread from travelers is well below the spreading risk in the general population.
Yet selective measures are not applied in a systematic manner, and travel between countries with proven minimal risk is hampered. He showed the testing results of over a million arrivals to the UK from different countries. A few countries, on the red travel list, represented 10% of travel but 34% of positive COVID tests.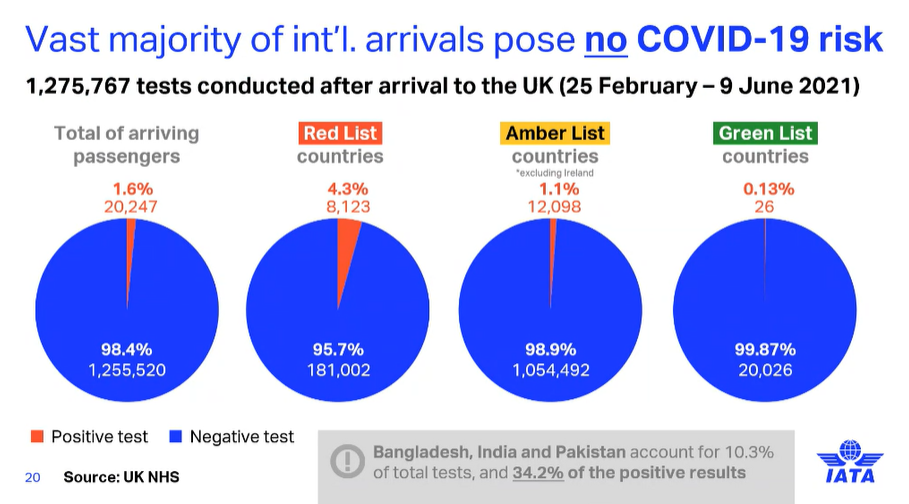 At the same time, events like the present European football championship are allowed.
We saw a packed Wembley football stadium yesterday amid an explosive uptake of Delta variant contagion in the UK. The restrictions on different activities are not rational meant Walsh, they are politically driven.
IATA Travel Pass
IATA is working hard to bring some clarity to the air traveler in the restriction chaos between countries. The IATA travel pass contains information about COVID regulations in departing and destination countries and the app is continuously expanded with new functions.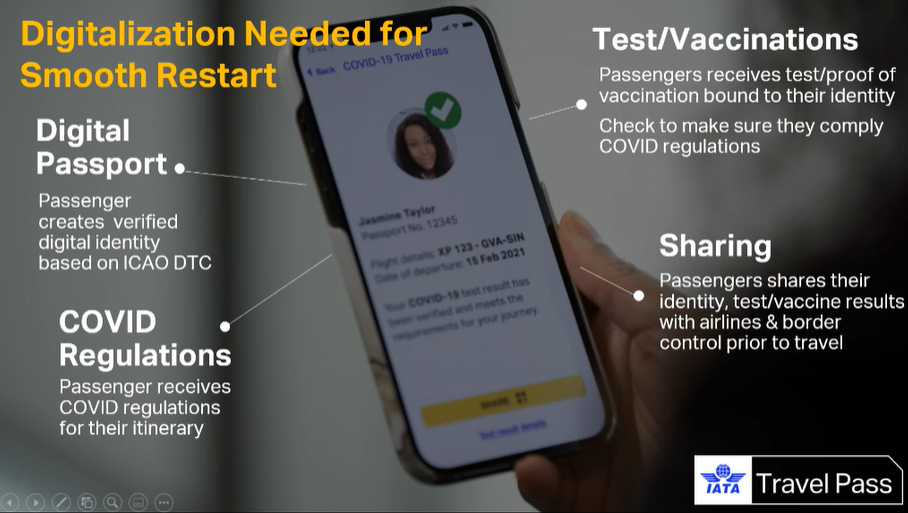 Integration of digital pass data is combined with vaccination proofs to gather all relevant travel information and verification data in one place.
The travel pass is now in test by 74 airlines on 170 routes. Qatar Airways is trailing an integrated Vaccine verification in the travel pass.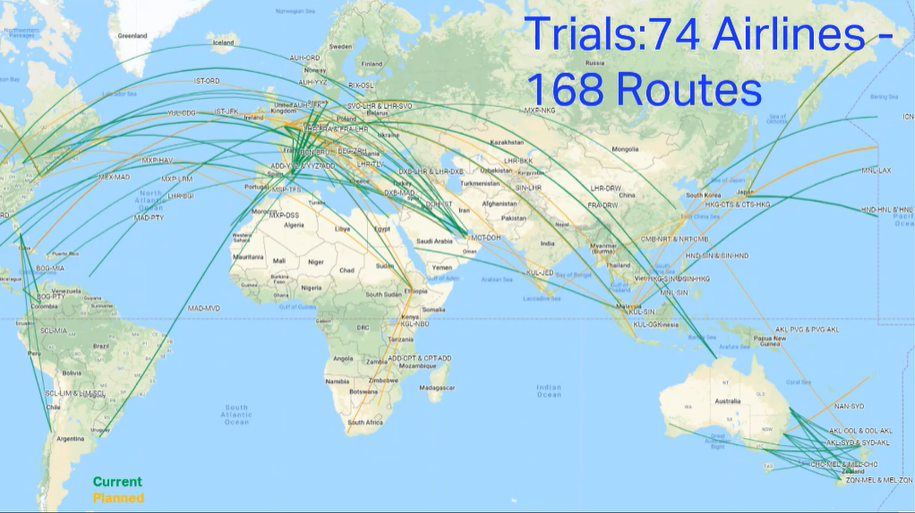 A race against time
It's critical to get travel to rebound, and for this to happen now. Airlines are running out of cash as COVID relief programs are terminating and investor cash injections are drying up.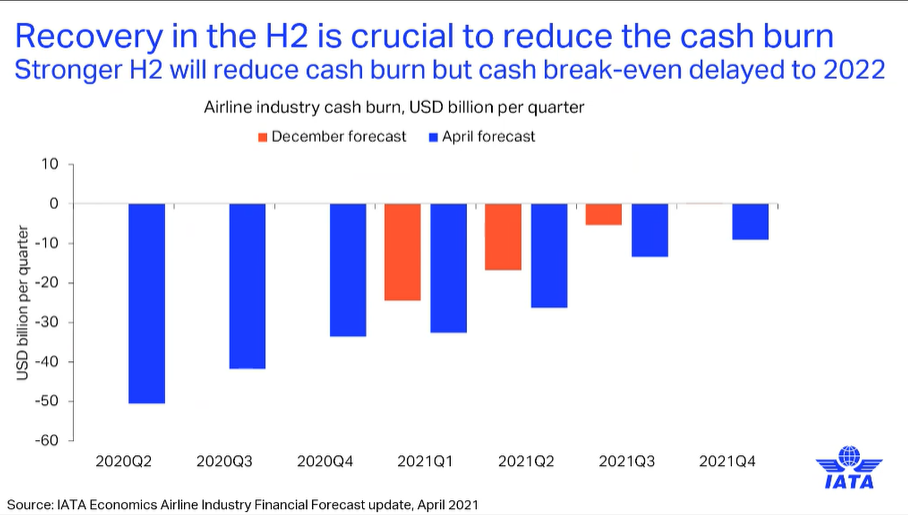 It's presently a race of time, where cash burn is racing with increased travel that gives airlines a badly needed revenue stream.