By Bjorn Fehrm
March 10, 2022, ©. Leeham News: Embraer presented its 2021 results today. The results follow a recovery trend from Pandemic effects, with strong order intake for Executive and Commercial jets and a revenue increase due to more Executive jet deliveries. Free Cash Flow, FCF, improved $1.3bn over 2020, from -$990m to $292m.
Guiudance for 2022 is 60-70 Commercial deliveries (2021: 45-50), Executive jets 100-110 (90-95), revenue $4.5bn-$5bn ($4.0-$4.5), EBIT margin 3.5%-4.5% (3.0%-4.0%) and Free Cash Flow over $50m (over $100m).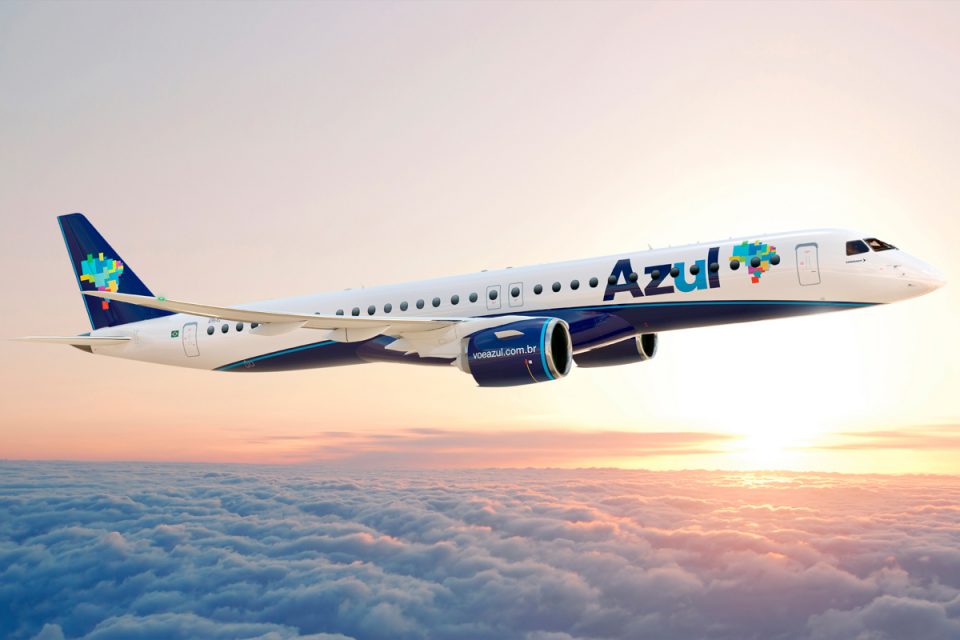 Group results
Sales were strong in the last quarter with a Book to Bill of Commercial and Executive jets over 2:1. The total backlog is now $17.0bn, the highest since 2Q2018.
Group revenue for 2021 was up 11% at $4,197m versus $3,771m 2020. Embraer delivered a net profit (after tax and social charges) of -$29m (-$464m). The development of net profits during the Pandemic is illustrated in Figure 1.
Free cash flow for 2021 was $292m compared with -$990 for 2020, a major shift helped by advances on ordered aircraft. Net debt improved from $1.7bn end 2020 to $1.4bn end 2021, with the cash position at $2.6bn ($2.7bn) after the loan payments.
The company guidance for 2022 is per Figure 2.
Commercial aircraft
The Commercial Aircraft division delivered 48 E-Jets during 2021 compared with 44 during 2020, Figure 3.
Commercial aircraft revenue was $1,316m versus $1,114m in 2020, with the more profitable E195-E2 now 44% of deliveries (25%).
Backlog is 325 E-Jets, with the E195-E2 exceeding the E-175 at 170 jets versus 147.
Business Aircraft
The Business jets continue a positive trend with 93 deliveries compared with 86 2020, Figure 4.
Segment revenue was up 5% at $1,130m versus $1,072m for 2020.
Defense & Security
Segment revenue decreased 9% to $594m vs. $654m for 2020. The decline resulted from a revised delivery plan of KC-390s to the Brazilian Air Force, reducing the KC-390 order from 28 to 22 units and extending deliveries to 2034.
Services and Support
Services revenue improved by 23% to $1,132m vs. $920m 2020 as customers increase the operations as the Pandemic effects subside.