By  William Loh, International Aviation Advisors, and  Dr. David Yu, CFA, Senior ISTAT Appraiser, AAVA Group, NYU Shanghai and Stern.
Nov. 21, 2023, © Leeham News: We have been involved in aircraft finance for long enough now to have seen many things, some good and some bad.  Too many investors did not know what they didn't know, and this eventually led some to make expensive and even ugly mistakes.  One of the keys is to find a more independent market-oriented risk evaluation.
This means they have invested in the wrong aircraft/deals, got their numbers wrong, went broke, and then ended up wound up and kicked out.  Not to mention their investors who were caught out and surprised at the same time.  Not great, and once you break the eggs, you won't be getting any more.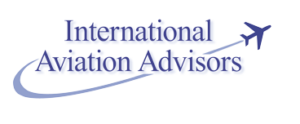 To help get the numbers right concerning the finer points of lease parameters, we've developed simulation models to forecast market values/lease rates, as well as analyze the IRR/NPV of lease deals.  A single-point, 10-year forecast in a non-linear market like this has never made much sense.  There is no 100% certainty with an outlook number 10 years away, but varying levels of confidence and associated probabilities.  This is analogous to how we can't forecast the temperature tomorrow without using a distribution.
We also study the population of aircraft and the many performance differences between them, since this influences the lessors and airlines who may need them, and their relative market valuations, useful lives, and equity returns over time.  If you are not sure what that stabilizer is doing back there, you might need to know a little more about airplanes.
Free Advice to Aviation Risk Managers
Listen to people, with an open mind, because they may actually be trying to help you.  You don't need to get married.  Note that your "guy" can also be wrong.  And not just this one time.  Because you also may not really understand…and this can have serious consequences.
Set up a proper department…with an independent view.
Read/summarize/understand all of those airline, OEM, lessor, ABS, EETC reports…you too.
Follow Leeham, consultant Richard Aboulafia, and others, and see what they think. And not just this one time.
Understand engines too, since they are sometimes the largest valued part of an aircraft. Ask P&W owners about the current difficulties.
Beware the Experts, because their main job may be to get back on TV again.
Calling a recovery in 2024 or 2025 was unhelpful, and unsafe, because then we've sent a lot of gray-haired experience to the golf course.
Find quality outside advisors…with an independent view. And not just this one time.
Rosy forecasts, and lacking future sale values may kill your return.
Also lease rate factors, downtime, debt terms, and many other parameters needed to build out a proper view.
Can you define Base Value…?
Financial models are nice, but aircraft leasing/pricing has many other details, and some models we've seen are lacking in the extreme. Or not there at all.  Even for a 300-aircraft lessor.  We wonder if their investors know about this.
Never buy aircraft among the last (or never) produced. That discount may not have been big enough…and the whole subject is probably worth a phone call.
Stick to the technology changes and inferences…newer A320neo and B737 MAX families.  Given the lack of aircraft supply, ceos and NGs are showing a great performance.
As they say in real estate and many other investments watch the entry cost.  You make or lose your money on the first day.
Safety-Risk spectrum:  Colgan 1,500 hour knee-jerk may be the dumbest thing ever for flight safety.  Putzing around in an Aztec does little to train a B737 pilot.  Our Lufthansa friends had about 300 hours when they first flew people, and USAF wings take about 1 year and 280 hours.
This helps make sure that too many below-average pilots (who can afford it) get to keep right on trying.
Engine emissions are always improving, but serious climate goals cannot include them, or exclude any mention of shipping (twice the impact, just not on TV).
Impact…?  Think about all of those military missions/bases, tankers, bombers, fighters, AWACS, helicopters, drones, satellites, carriers, and supporting airplanes/destroyers/escorts/submarines.  Plus the Army/Marines, burn pits, and the production of all of this…then mothballing when it's done.  This stuff depends on burning tons of fuel, which gets spilled all over…also in the base water supply.
Have you ever heard the world's militaries mentioned on TV or in any climate expert's pie chart (100%, of what..?), while they are going after all of those bad people flying to Orlando…?
Lots of food for thought…
In this crazy world, simulation and IRR models are the most reasonable way to take into account things like the pandemic/shutdowns, and other market changes or unexpected events that are difficult if not impossible to predict.
We hope you will focus on getting your numbers right, and can neatly avoid fulfilling this lessor's prophecy from 2018: "We can always find someone dumb enough to buy the airplanes."