By Bjorn Fehrm 
July 04, 2017, ©. Leeham Co: Antonov showed the new AN-132 multipurpose transport at the Paris Air Show. The aircraft is the first product from Antonov which is reindustrialized to Western standards and technology.
We sat with Antonov's Vice President of Development, Dr. Alexander Los, to understand the process.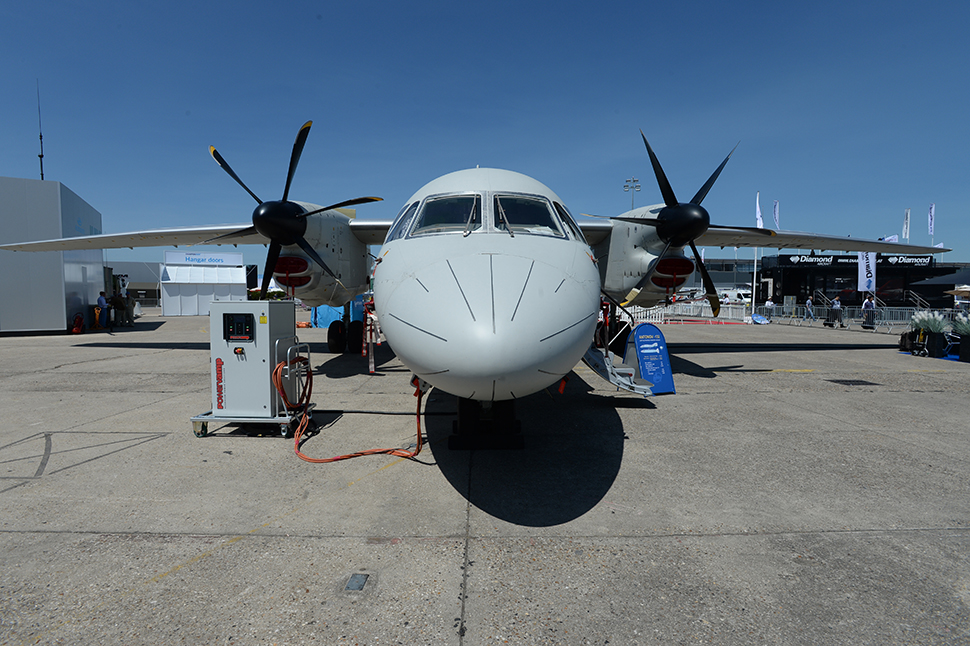 Reindustrializing the An-32
Alexander Los: "The AN-132 is developed from the An-32. This is in turn a remotorized AN-26. India has mountainous borders with China and Pakistan. The country was the launch customer for the An-32. It needed a multipurpose transport with exceptional hot and high capabilities.
So, we fitted the AN-26 with the larger engines from the An-12. By going from 2,800shp to 5,100shp we could give the aircraft the required performance. But the AN-12 engines are from the 1950;ies. They function well, but the range will not be impressive, fuel consumption is high.
With Saudi-Arabia's Taqnia Aeronautics Co. we entered in a joint venture to convert the AN-32 to a modern Western aircraft, the An-132. It meant we could fit 5,070shp Pratt & Whitney PW150 engines. This keeps the field performance of the An-32 but doubles the range to 2,400nm.
To transfer the AN-32, built as an aircraft with Soviet technology, to a Western standards aircraft was quite an undertaking. But we did it in 18 months.
We had to change a lot. Starting with the structure we had to exchange Soviet alloy types with their equivalent Western types. Then we changed all the systems to Western equivalents. We have Honeywell as supplier for avionics, Liebherr for air-conditioning and UTC for APU.  The engines are Pratt & Whitney Canada's PW150 and the propellers are from Dowty.
The result is an aircraft with double the range, a 23% higher payload (9.2t) and better economics, as the engines consume less fuel and have longer time between overhaul.
The prototype aircraft we show here is produced with the existing tooling at Antonov in Kiev. At Taqnia Aeronautics in Saudi Arabia we are setting up a new modern assembly line. There we can serial produce the aircraft in larger numbers. The manufacturing facilities are built to the latest standards."
LNC: What about you other aircraft, like the An-70 tactical transport and An-124 strategic transport.
Alexander Los: For both these programs we need to reindustrialize them with Western materials, systems and production facilities. This is something we are working on. We take one step at a time. Now we can present the An-132 as a reindustrialized aircraft. Others will follow.