By Bjorn Fehrm
July 28, 2017, ©. Leeham Co: Bombardier presented its 2Q2017 results this morning. Performance followed guidance, with stronger than expected margins in business aircraft and trains. Overall the business tracks the turnaround plan, presented end 2015.
Because of constrained delivery of Pratt & Whitney GTF engines for 1H 2017, only seven CSeries got delivered. A full year delivery of around 30 CSeries is still the target.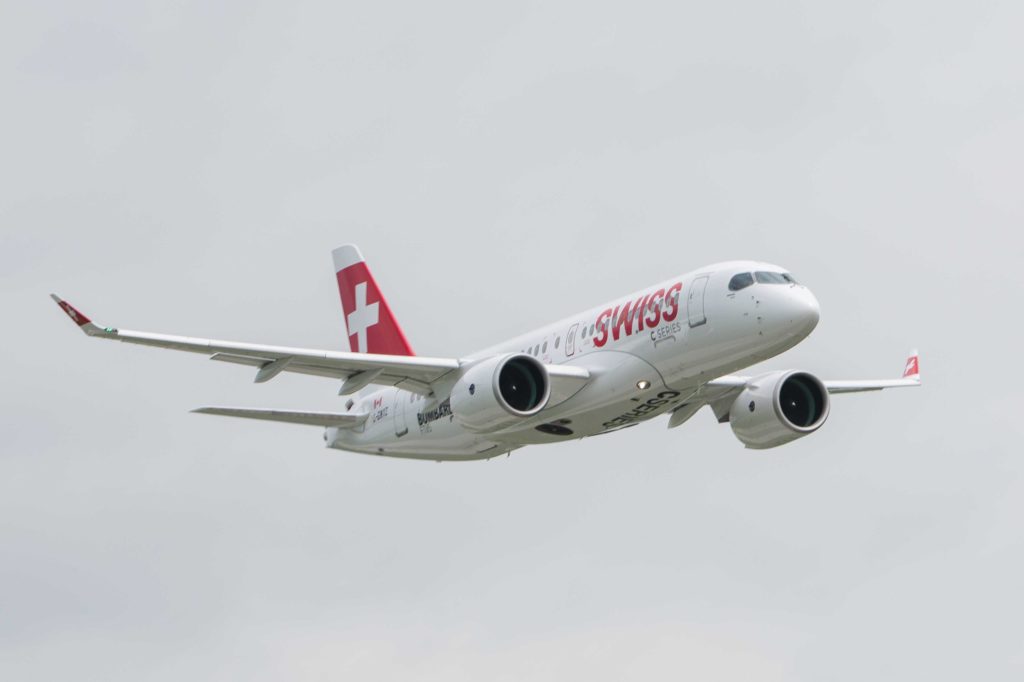 Overall business
The Bombardier (BBD) revenue 2Q2017 was slightly down at €4.1bn (€4.3bn). Net loss declined from $490m to $296m (of which $279m is restructuring costs, mainly for the trains specialization project).
The revenue and results follow the presented transformation plan from 2015. Positive from the quarter was that trains and business aircraft returned higher margins than planned. Year guidance for the divisions were raised from 7.5% to 8% as a result.
The group's 2017 guidance was reiterated with some upward potential for Free Cash Flow.
BBD Transport (trains) is restructuring its global footprint, to focus each major site on one type of trains. To get there will cause 80%-90% of the expected restructuring charges for the year (of $250m-$300m). The streamlined product setup has a good forecast, with revenue and margins increasing. This supports a revised guidance for the division, with increased revenue and margins.
Business aircraft delivered 65 aircraft YTD, tracking to 135 deliveries for 2017. The mix of margin-rich Global 6000 was higher than planned for the quarter. Sales of business aircraft is picking up. Development of the Global 7000 is going well with "excellent performance in flight tests. It will be the world's best large business aircraft when it enters the market in 2H 2018" according to BBD CEO, Alain Bellmaire.
Commercial aircraft
The 16 CSeries in-service with SWISS and Air Baltic are performing beyond expectations, both for aircraft overall performance and reliability. BBD will issue a revised performance specification for the CSeries in 3Q.
No CSeries sales were announced for the quarter. Deliveries for the year are back-loaded with seven aircraft delivered so far. Another ~23 to follow in the third and fourth quarter. BBD expects Pratt & Whitney to enable this plan, based on a revised delivery schedule for the GTF engines.
Deliveries of CRJ and Q400 was 38 aircraft YTD, tracking to a full year target of 55 aircraft. Sales for the Q400 has picked up (12 orders and 50 LOI during the quarter), leaving a healthier backlog for the type.
No comments were made about the Boeing petition to US Department of Commerce, other than that BBD disagree with the claims and will respond to the petition.