By Scott Hamilton
March 18, 2020, © Leeham News: While stock markets implode the world over and stock of Boeing, Airbus and Embraer take their own dives, Mitsubishi Aircraft Corp. (MITAC) was a rare piece of good news.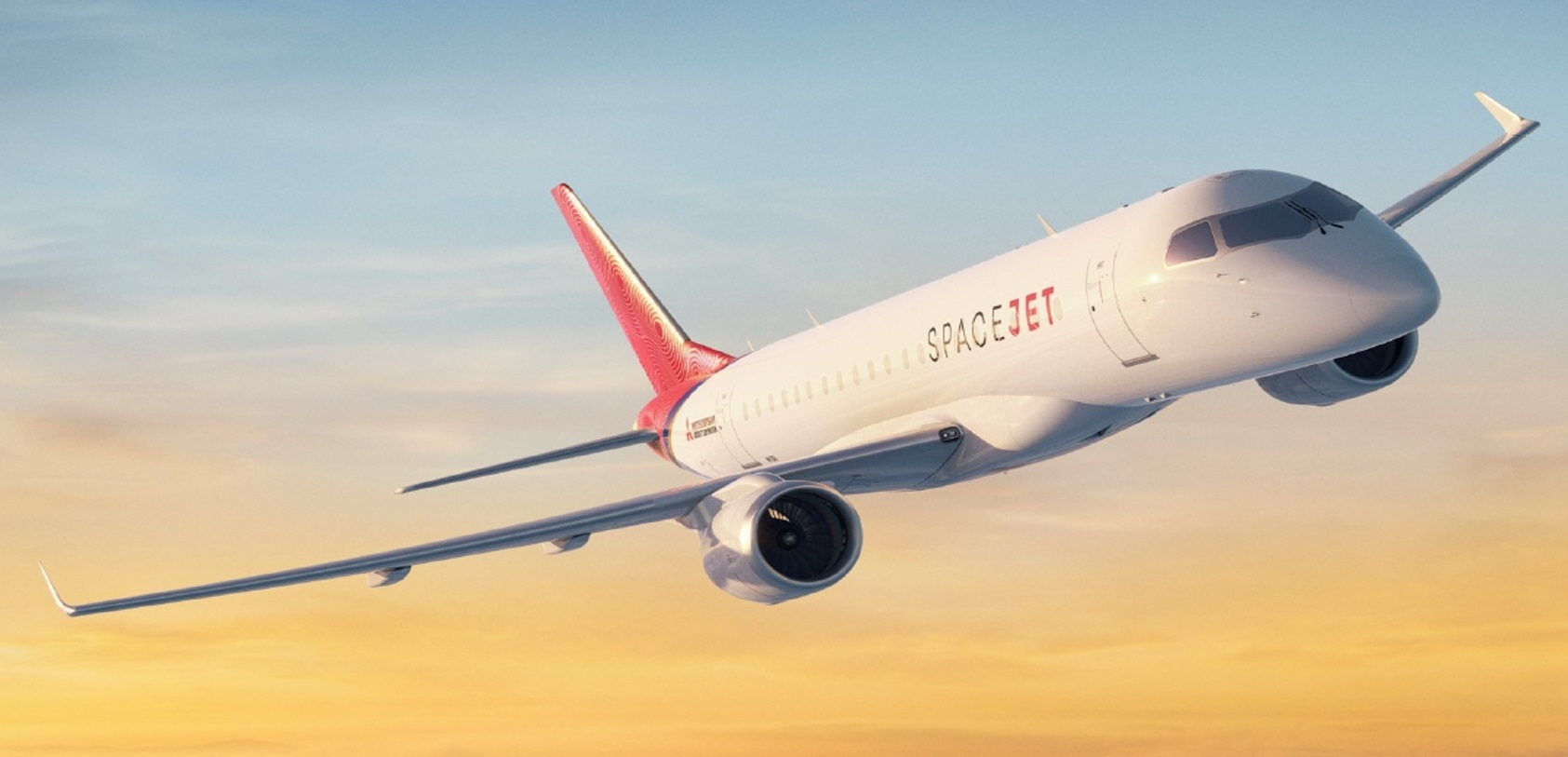 Flight Test Vehicle 10, an M90 Spacejet regional airliner, took off yesterday on its first flight in Japan.
Redesigned airplane
FTV10 is the first of a drastically revised MRJ90. The M90 has more than 900 changes compared with the MRJ90, Japan's first commercial airliner since the YS-11 in 1962.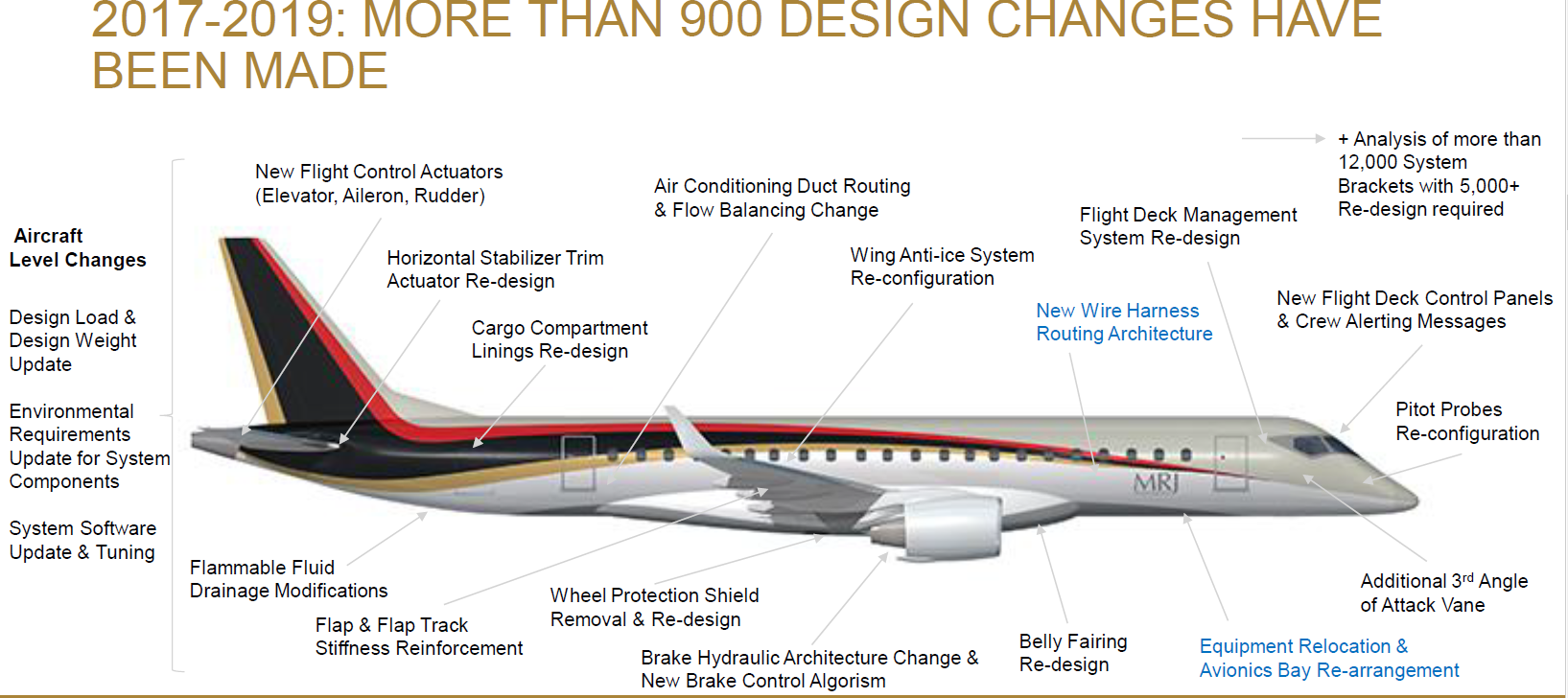 Design of the MRJ90 fell short of certification standards and other shortcomings. Several MRJ FTVs were produced before many of the shortcomings were discovered.
In a major effort that added to several delays in the program, MITAC redesigned the MRJ90 and rebranded it as the M90 SpaceJet. Simultaneously, MITAC launched the M100 SpaceJet, a smaller version that complies with current restrictions of the US Scope Clause in pilot labor contracts. The MRJ90 and M90 exceed the weight limits.
Japan's ANA and JAL are launch customers of the MRJ90. They will receive the M90 instead, in 2021 or 2022—8-9 years after the planned EIS of the MRJ. The M100, designed principally for the US market, has a target EIS of 2024 or 2025.
FTV10 was airborne for nearly two hours. The airplane will be ferried to Washington State, where most of the flight testing is done.