Restarting credit markets
Subscription Required
By Vincent Valery
Introduction  
April 13, 2020, © Leeham News: Companies across the globe moved quickly to draw down credit facilities or arrange new debt to get through the economic disasters brought on by COVID-19, the coronavirus.
The quick moves were not going to be enough as credit markets closed. Governments began stepping in with grants, loans and loan guarantees to companies. Small businesses continue to struggle and individuals thrown out of work wait for payments and extended benefits.
Credit markets remain tight.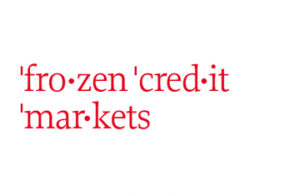 The Federal Reserve announced unprecedented measures to support credit markets, including in riskier asset classes. We will analyze those measures and assess their impact.
Summary
The goals of unprecedented monetary stimulus;
First measures for healthier companies;
Expanded to riskier ones;
Implications for the commercial aviation ecosystem.
To read the rest of the article Login or Subscribe today.