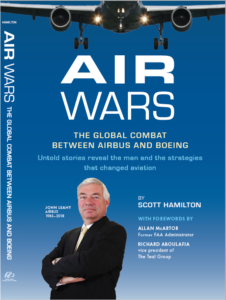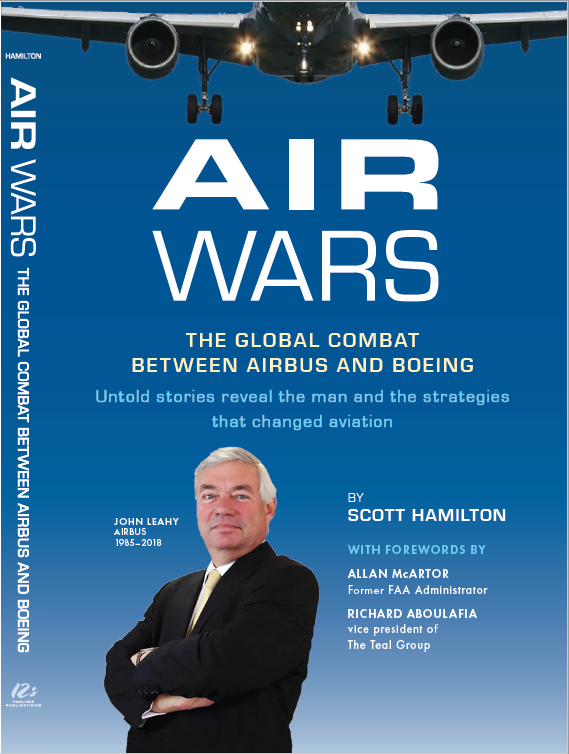 Dec. 22, 2021, © Leeham News: Air Wars, The Global Combat Between Airbus and Boeing, by LNA's Scott Hamilton, yesterday was placed on the Top 10 Aerospace book choices for Christmas 2021 by the Royal Aeronautical Society. The Society is one of the world's most prestigious aerospace organizations.
While second in the listing, the Society doesn't rank the books.
Air Wars is currently rated No. 1 of the 15 Best New Aerospace eBooks To Read In 2022 by Book Authority.
The book is available here.
Related