By the Leeham News Team
Dec. 5, 2022, © Leeham News: United Airlines appears on the cusp of ordering as many as 100 Boeing 787s, multiple news outlets report. Airbus hopes to sell more A350s to United to supplement the 45 already on order.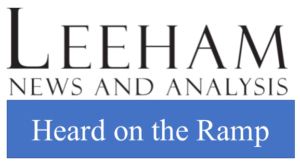 But these 45 A350-900s are an order that has been viewed as iffy since United merged with Continental Airlines. Although ostensibly United was the surviving carrier, in reality, Continental was the survivor. The latter's management displaced United's old management. The livery retained was Continental's.
The A350 order was placed by the old United management. The new executives added to the United order, but Continental had been an exclusive buyer of Boeing aircraft and executives were predisposed toward Boeing. UAL now has 120 Airbus A321XLRs on order. But this came after Boeing couldn't decide whether to launch the New Midmarket Airplane after years of dithering. With a large fleet of Boeing 757s aging and in need of eventual replacement, United could no longer wait for Boeing to make a decision.
United already has a large fleet of 787s. Adding the A350s will provide an extra range that the 787s don't have. But how many routes need the extra range to justify another fleet type?
LNA believes that United can cancel the orders for 45 A350s at little cost. The deposits may easily be applied to orders for more A321s, but cancellation penalties are believed to be de minimis. Based on 2018 list prices—the last ones published by Airbus—United could get about 110 more A321s in exchange for the A350s. (The number is probably a little less since the XLRs are more expensive than the A321neo "standard;" the list price makes no distinction between the sub-types.)
LNA expects United to cancel the A350s sooner than later and add to the A321 order.