By Scott Hamilton
Feb. 24, 2020, © Leeham News: Not so fast, Europe says about Boeing's claim it is curing illegal tax breaks from Washington State.
The World Trade Organization has to agree to Boeing's interpretation. This will take at least a year. In the meantime, be prepared for tariffs to be levied on Boeing airplanes by this summer, just as the company hopes the 737 MAX is recertified and deliveries can resume.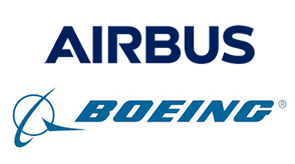 Boeing must get the WTO's approval that the move to suspend the tax breaks will bring the US and Boeing into compliance with a ruling they are illegal.
This process could take a year, said a person familiar with the process. He spoke on the condition of anonymity in order to speak freely.
In the meantime, tariffs that have been authorized for the European Union to impose on Boeing, and other US products, may take effect once the amount is approved. This decision is due in May or June.