By Vincent Valery
Introduction  
Mar. 3, 2020, © Leeham News: After the 2012-2014 European sovereign debt crisis, passenger traffic grew briskly in Europe. The expansion of low-cost airlines, combined with increasing passenger traffic from Asia, contributed to this passenger boom on the old continent.
Despite the passenger traffic boom, the last few years have been challenging for most European airlines. Apart from a few notable exceptions, profitability is materially lower than at US carriers. There were several high-profile bankruptcies, notably Air Berlin, Alitalia, and Monarch, in 2017, followed by Thomas Cook last year.
LNA wrote a series last year on the struggling European carriers.
After starting in mainland China, there have been significant COVID-19 outbreaks in South Korea, Iran, and Italy. The number of diagnosed cases is increasing rapidly around the world, and notably in Europe.
Until two weeks ago, European airlines canceled most of their services to mainland China and reduced frequencies to other Asian destinations. However, with the outbreak intensifying in Europe, numerous carriers took emergency measures to reduce service on intra-Europe services.
European airlines are facing the COVID-19 disruptions with weakened balance sheets. To make matters worse, they have become the target of numerous environmental groups in Western Europe. The ongoing slump in passenger traffic will stretch some carriers' finances beyond recovery. The much-discussed consolidation wave seems a matter of when, not if.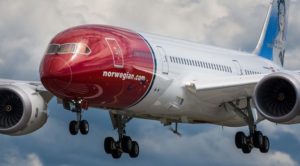 The financial challenges will undoubtedly affect OEMs, notably Airbus and Boeing.
In this article, LNA lists the scheduled OEM deliveries in countries affected by the COVID-19 outbreak, then assesses the financial vulnerability of major European airline groups.
Summary
A global COVID-19 outbreak;
Emergency airline measures to reduce capacity;
Almost all OEM 2020 scheduled deliveries affected;
Financial vulnerability at European airlines.