By Alex Derber
July 16, 2018, (c) Airfinance Journal: Day One of Farnborough 2018 belonged firmly to Boeing in terms of firm orders,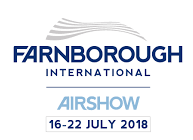 although the US manufacturer saved up many of its largest announcements from deals done earlier in the year. Airbus, meanwhile, almost achieved parity if one includes softer commitments from airlines and lessors, although there were some speculative deals, notably a memorandum of understanding (MoU) for 17 A350s from Starlux, a Taiwanese start-up not yet in business.
Other noteworthy deals included lessor Jackson Square Aviation's first new aircraft order and United decision to buy E175s rather than the newer E2 variant.