April 29, 2021, © Leeham News: Embraer posted improvement in some of its year-over-year financial results today.
Revenue for the first quarter was up 27.3%, from $633.9m to $807.3m. The 1Q20 period was largely unaffected by the global COVID-19 pandemic, which didn't hit until March 10. But Embraer Commercial was at a standstill, awaiting approval from the European Union on the proposed joint venture with Boeing. (Boeing terminated the JV late in April.)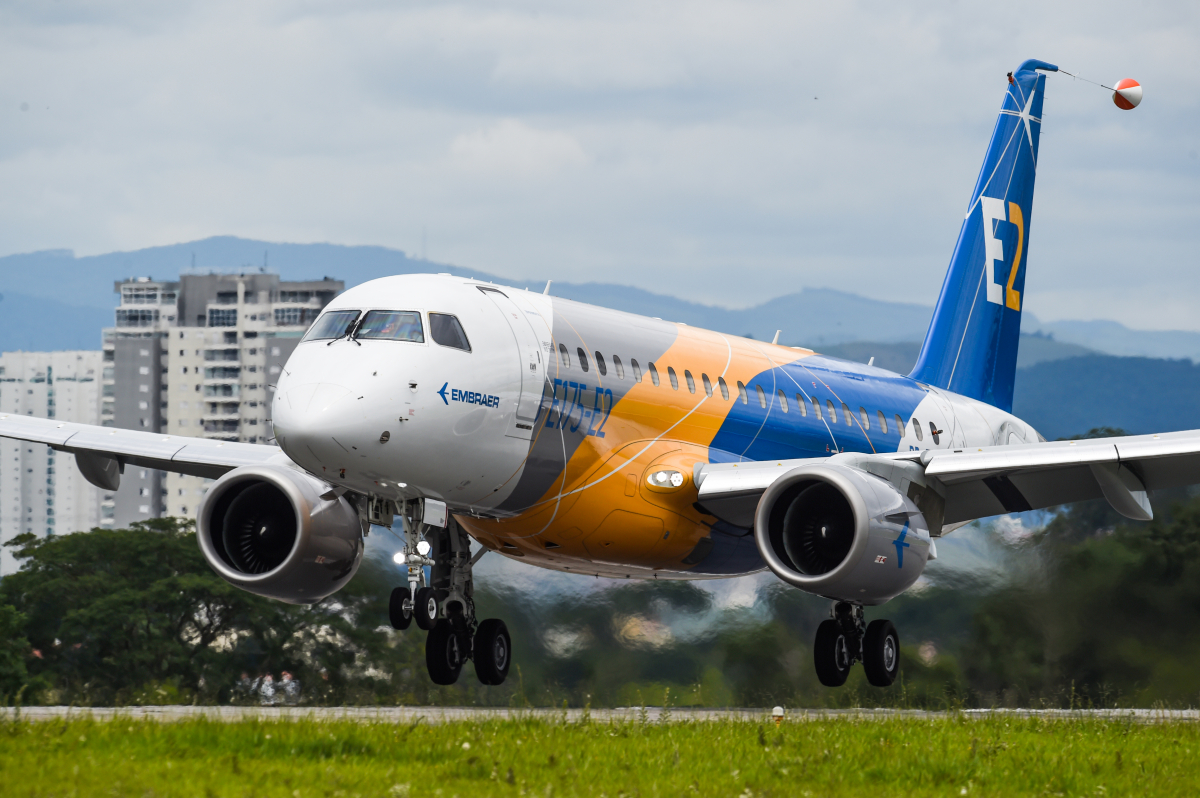 Embraer reported an EBIT loss last year of $46.9m. It still reported a loss this year, of $33.1m. Adjusted net losses for the two quarters weren't much different: $104m in 1Q20 vs $95.9m this year. But Net income attributable to shareholders improved from a loss of $292m to a loss of $89.7m.
Adjusted Free Cash Flow remained negative YOY but improved from $676.5m to $226.6m.
Embraer delivered nine E-Jets, including five E195-E2s, and 13 executive jets during the quarter. Post quarter, EMB signed a firm order for 30 E-195 E2s with an unidentified customer. Deliveries begin in 2022.
Initial analyst reaction is below.