Subscription Required
Now open to all Readers
By Scott Hamilton
Part 2 of 2. Part 1 appeared here.
Introduction
June 1, 2021, © Leeham News: It's been one year today since Mitsubishi Heavy Industries (MHI) closed the acquisition of Bombardier's CRJ program and global aftermarket support system.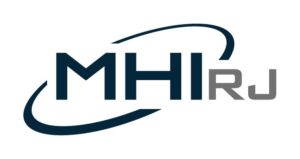 In that year, MHI "suspended" development of the M90/M100 SpaceJet regional airliner, reduced funding by 99% and all but shuttered its business. The entire airline and aerospace supply chain industry believes MHI won't restart the program.
But the Bombardier aftermarket business, renamed MHIRJ Aviation Group, appears to be thriving. MHIRJ expanded, opening a consulting business.
MHI also invested $20m in the expansion of its West Virginia and Arizona CRJ MRO lines. The company celebrates the expansions next month.
A small amount to be sure, but it nevertheless reversed the lack of monies by the nearly bankrupt Bombardier.
"We have the biggest regional MRO network in the world out of Bridgeport, West Virginia, and Tucson, Arizona," said Ismail Mokabel, Senior Vice President, Head of Aftermarket. At both sites, MHIRJ can run about 30 simultaneous aircraft or equal lines of maintenance at any given time, he said.
MHIRJ is adding another 100,000 square feet of space, expanding two new hangars that will be up and running within the next 12 to 18 months. The contract was signed May 27.
Summary
Regional airline aftermarket MRO business fell 35%-40% during the COVID-19 pandemic.
MHIRJ profit-and-loss already is at pre-COVID level.
The company will develop performance improvement packages for CRJ.
May expand MRO services to other aircraft types after 2023.