By Bjorn Fehrm
Subscription Required
Introduction
May 30, 2019, © Leeham News: Airbus announced an increase in Maximum TakeOff Weight (MTOW) for its A220 range last week. With the improvement, the A220s should fly up to 3,400nm when the increased MTOW is available from 2H 2020.
Like the last time when we wrote about the A220 and its range versus other Airbus single-aisles, this is a bit of Apples and Oranges. Just about everything around how the range of the A220 is measured changed. When we put the new data into our performance model, a very different range picture popped out than the one given by Airbus.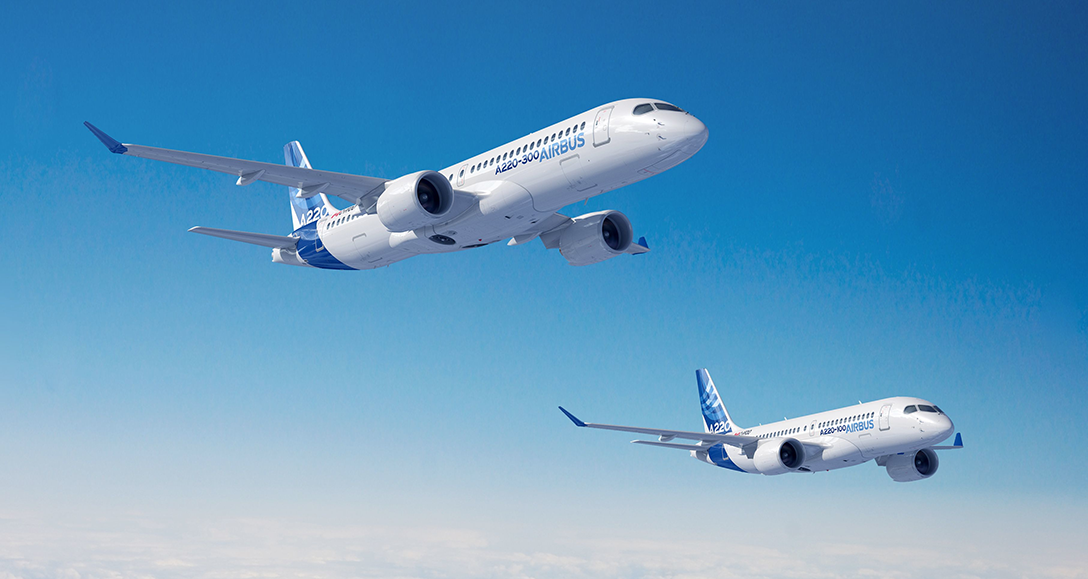 Summary:
Airbus change the rule set by which it measures the range of the A220 to the less stringent Airbus single-aisle rule-set. Together with a future increase of the MTOW, this will increase the range of the A220.
It also changed the seating. This was to curb the range of the A220-100 and to hide an emerging fuel limitation of the A220-300.