Subscription Required
By Scott Hamilton
Introduction
March 8, 2021, © Leeham News: Aerospace suppliers continue to struggle even as passenger airlines begin to gingerly place new aircraft orders and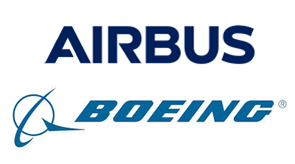 Boeing resumes production of the 737 MAX.
Airbus continues to produce the A320, A330 and A350 at lower production rates than the pre-pandemic era. Boeing is at low-rate production for the 737 MAX, after a 20-month grounding. The 777 is down to 2/mo and the 787 goes to 5/mo this month. At least two aerospace analysts on Wall Street think the 787 rate could come down further.
Airbus and Boeing each received a handful of orders so far this year.
But suppliers continue to struggle.
Summary
Airbus, Boeing continue to extend payments.
Smaller suppliers seek bankruptcies.
Larger suppliers remain in "hunker down" mode.