By the Leeham News Team
Dec. 15, 2020, © Leeham News: "We do not expect Airbus or Boeing to get back to planned narrowbody deliveries (adjust for MAX grounding) before 2025, with widebody deliveries taking much longer."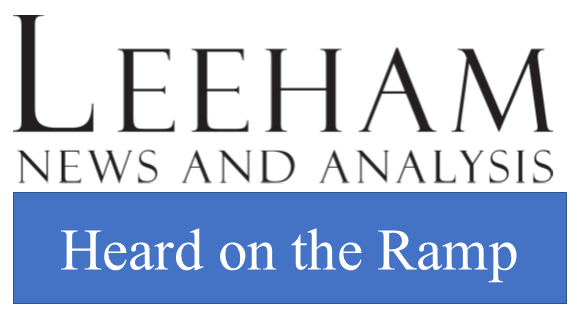 That's the view of Bernstein Research in a note published Dec. 14. It is a pessimistic view that belies the hopes of others in the industry.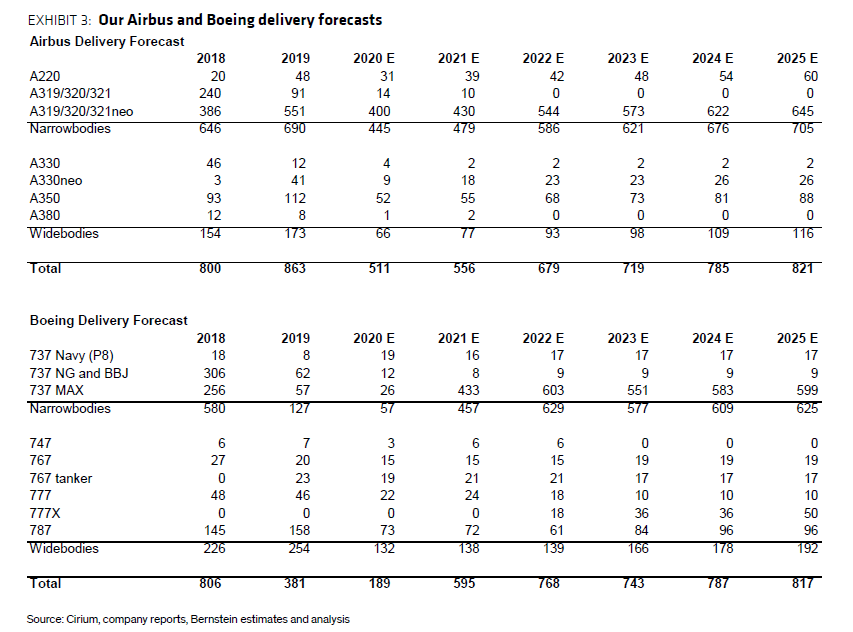 Boeing officials said they hope to deliver about half the ~450 stored MAXes in 2021. Most of the remaining stored aircraft will deliver in 2022. There will be some spillover into 2023, Boeing said.
On this basis, Bernstein's forecast suggests Boeing will deliver about 208 new-production MAXes in 2021. This computes to a production rate of 17/mo. The current rate is 6/mo, according to a Wall Street analyst. A rate break to 10/mo is expected soon.
In 2022, the Bernstein data suggests Boeing will deliver about 378 new-production MAXes. This is a production rate of about 31/mo. Boeing said it hopes to be at rate 31 in "early 2022."