By the Leeham News Team
China's goal for C919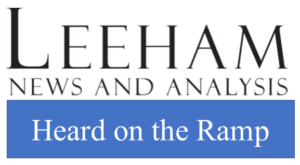 China's state-run aviation industry is working toward self-sufficiency because of sanctions. But it is these same sanctions that will make it difficult to achieve.
Beijing wants to shift to supplying its single-aisle jet needs to the COMAC C919 by the end of this decade, according to a person familiar with the situation. But ramping production up to meet future demand is difficult under the best of circumstances.
With Western-built suppliers a key to the development of the C919, including the CFM LEAP 1C engines, there is little chance the domestic industry can shift exclusively to domestic suppliers on the scale required in the time desired.
Regardless of the feasibilities, these goals are bad news for Boeing—and most likely for Airbus, too.
Boeing's dilemma with China is well known. Aside from the geopolitical challenges between China and the US and the well-known slow return to service of the in-country 737 MAXes, Boeing can't deliver 138 new-build MAXes to China.
Deliveries are blocked for the aforementioned geopolitical considerations. Beijing's three-year-long zero-COVID policies cratered domestic demand. With the policies recently lifted, passenger traffic is building but it is still well below pre-pandemic levels.
But that's not all.