By the Leeham News Team
Feb. 9, 2023, © Leeham News: Boeing wasn't present, but that didn't stop a succession of speakers and suppliers from slamming the company during the annual meeting of the Pacific Northwest Aerospace Alliance this week in Lynnwood (WA).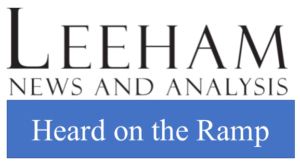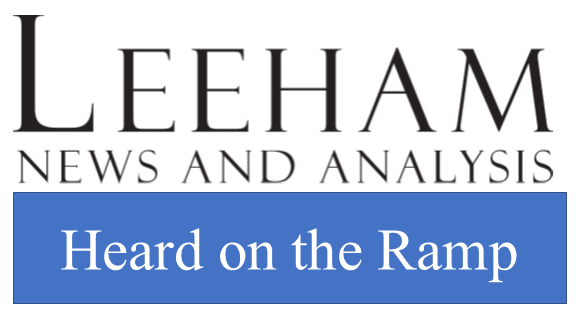 Boeing boycotted the conference for the second year in a row. In October 2021, Boeing withdrew from the February 2022 conference over an alleged sexual discrimination lawsuit filed by a woman against the then-executive director of PNAA and against the organization. The lawsuit was settled out of court and the executive director today is a woman. But Boeing declined to return to the conference this year.
Boeing's absence was roundly criticized by suppliers on the sidelines of the conference. The suppliers complained about Boeing's payment policies (deferring payment to them for 90-120 days) after years of cutting prices under Boeing's Partnering for Success. They also complained bitterly about Boeing's lack of transparency and frequently changing production plans. Boeing should have been at the conference to face them and communicate with them.
Kevin Michaels, managing director of Aerodynamic Advisory, is a supply chain expert. For many years, he criticized Boeing's approach toward the supply chain. Tuesday wasn't any different. He once again criticized Boeing for its treatment of the supply chain. Noting that suppliers, mainly Tiers 1 and 2, went through "Partnering for Poverty 1 and 2" cutting prices, Boeing then promised payment terms of 30 days. In subsequent days, payments stretched to 60 days, 90 days, and now up to 120 days. Coupled with the 737 MAX grounding, 787 delivery suspension, and the COVID pandemic, the extended payment terms put additional stress on the suppliers.
In terms unusually blunt for Michaels in this forum, he predicted it will not be long before "the shit hits the fan."
Boeing's standing
Michaels also displayed the results of a December 2022 suppliers survey by aerospace analyst Ken Herbert ranking the production confidence level of 11 airframe and engine manufactures. Boeing ranked seventh, followed by all the engine OEMs. Boeing's rival in commercial aviation, Airbus, ranked second.
"My message is, if [Boeing] could do one thing to help secure your supply chain, change your payment terms. Take them back down to 30 days. That's an instant injection of working capital," Michaels said. The usually staid audience burst into applause.
Poor leadership
Richard Aboulafia, Michaels' partner, is a master of the quip. His barbs are often without mercy and without favor, nailing Airbus, Boeing, and when it was still in commercial aviation, Bombardier. He was unusually blunt about Boeing's leadership on Wednesday.
Discussing Boeing's lopsided No. 2 position of the 737 vs the Airbus A321, Aboulafia displayed a bar chart in which he said "that giant middle finger just keeps getting bigger and bigger." He continued to say that Boeing has a "complete abdication of leadership." He suggested that Boeing should go to the library to get the [fictional] book, "Leadership for Dummies."
Michaels, Aboulafia, consultant Michel Merluzeau, and aerospace analyst Ron Epstein roundly criticized Boeing for failing to proceed with a new airplane. Epstein is a rare voice in the analyst community placing a priority on product development rather than on shareholder value.
---
Related article
---
Leaving Boeing
On the sidelines, several suppliers told LNA that they are leaving or reducing Boeing exposure because of its erratic production guidance or lack of transparency. (One supplier said so from the PNAA stage.) One supplier told LNA that Airbus was more informative and, despite its own cost-cutting requirements, was easier and friendlier to work with.
Bottom line
The bottom line is that Boeing has a lot of fence-mending to do with its supply chain—including returning to PNAA to interact with them here.