By BRYAN CORLISS
Dec. 16, 2019, © Leeham News — Even as Boeing's board of directors met this weekend to discuss a potential 737 MAX production reduction or freeze, the company has continued to hire workers it will need desperately once it finally gets the go-ahead to resume deliveries of the grounded jet.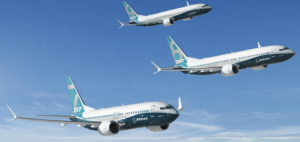 So far this month, Boeing hired more than 250 new mechanics at its Puget Sound plants. Insiders also tell LNA managers are talking to their recent retirees–among others- about coming back to work.
This is extremely unusual for Boeing. Historically, hiring at the company all but dries up after Thanksgiving, largely because of a provision in its contract with its union touch-labor workers that makes December a lucrative month to be a Machinist–but an expensive month for Boeing.
Two factors could be driving the hiring: a need to quickly install mandated updates on nearly 800 grounded MAXes once the grounding is lifted, and a long-term global shortage of exactly the kinds of workers who have the necessary skills to do those jobs.
No end in sight for MAX grounding;
December hiring unusual at Boeing;
Boeing may need to lock down certain mechanics now;
 Last 777X bonus.