By Scott Hamilton
Feb. 15, 2022, © Leeham News: There is a belief that when Boeing clears out much of its 737 MAX inventory, resumes delivery of the 787, and reduces a good portion of its debt that it will launch a new airplane program.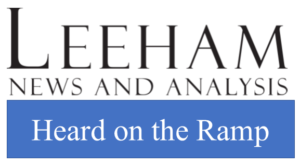 The Next Boeing Airplane (NBA), as LNA calls it, could be launched in 2023 or 2024, which seems to be a growing consensus.
Consultant Michel Merluzeau, who does work for Boeing on occasion, predicted last week that the NBA could be launched late next year or early the following year. The airplane would be a 225-240 passenger aircraft (two-class) and a single aisle. This is like the Boeing 757—which largely has exited passenger service—and the upper limits of the A321neo. Merluzeau made his predictions at the Pacific Northwest Aerospace Alliance conference.