By Dan Catchpole
Feb. 14, 2019, © Leeham News: Commercial aerospace's super cycle is alive and well—and looks to keep going through the foreseeable future. Major suppliers and OEMs, and industry analysts at the Pacific Northwest Aerospace Alliance annual conference are all optimistic about the industry demand. Analysts noted potential concerns, such as a trade war with China, a catastrophic terrorist attack, or an economic shock. However, even the often bubble-bursting Richard Aboulafia, an aerospace analyst and vice president at the Teal Group, said the party likely will keep rolling on for several years more.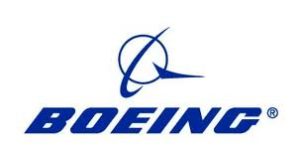 Amid such a sunny forecast, Boeing is weighing whether to overhaul its commercial aerospace business model, said Kevin Michaels, a co-founder of AeroDynamic Advisory.
The company is working to close the business case on a new midmarket airplane (NMA), already dubbed the 797 by industry watchers. The NMA—or, if Boeing does not launch it, then its next single aisle airplane—likely will usher in "the next evolution of the jetliner business model," Michaels said.
The new model, he said, has four key aspects:
Greater vertical integration and in-sourcing work;
Targeted, yet aggressive expansion of services;
Redefining supplier relationships to capture more aftermarket revenue; and
Introducing model-based systems engineering.