July 19, 2018, © Leeham News, Farnborough: The engine suppliers for the Airbus A320 family are roughly keeping to their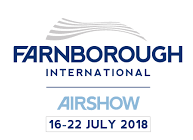 recovery plan designed to catch up late deliveries and fix technical problems, a top official said this week.
Guillaume Faury, is the new president and CEO of the Airbus Commercial unit in Airbus Group.
"We look at short-term, medium- and long-term. Short-term, we had an H1 (first half) that was OK for all programs, but the single-aisle was a difficulty with all the engines. We will have a very strong H2 and this is obviously very high on my agenda.