By Dan Catchpole
June 5, 2019, © Leeham News: Boeing is focused on smoothing out 737 production at 42 aircraft a month for now. Any decision to returning production to 52/month is well down the road, Boeing CFO Greg Smith said Wednesday at the UBS Global Industrials and Transportation Conference in New York.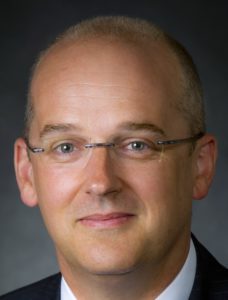 "It's going to be all about stability," Smith said. "And stability is not just about on schedule but ensuring that we've got predictability and accuracy that's more finite than what it's been in the past."
The company had planned to step up production from 52/month to 57/month in June or July. Boeing slowed down production of the workhorse single-aisle in April after a second 737 MAX crashed shortly after takeoff. At the time, it cited the accidents as the reason for slowing 737 production. However, the aerospace giant already had been struggling with production disruptions prior to the crashes. The biggest headache came from slow deliveries from engine-maker CFM, as LNA reported in April.
Industry insiders at the Aviation Week MRO Americas conference in April said Boeing already planned to hit 57/month in September. However, at Wednesday's investor conference, Smith's sidestepped any question about when 737 production could reach that pace.