By Bryan Corliss
Nov. 3, 2022, (c) Leeham News: Spirit AeroSystems said today its third quarter revenues grew by 30% year-over-year, driven by an increase in deliveries for Boeing's 737 MAX program.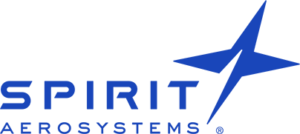 The company posted positive operating income of $4.5 million for the quarter – its first positive income since 2019 – but reported an overall net loss it said was due mainly to charges connected with the cost of terminating an employee pension plan.
Spirit said it delivered 69 Boeing 737 shipsets during the third quarter — 23 a month — compared to 47 shipsets in third quarter 2021. 
Boeing deliveries are expected to be stable at 31 a month for the foreseeable future, Spirit President and CEO Tom Gentile said.
"Given that our production rate is set at 31 aircraft a month on the 737 program now, and we will likely remain at that rate for much of 2023, we are initiating a focused effort to reduce structural costs to enhance our profitability and cash flow in 2023," Gentile said in the company's earnings release.
The company faces challenges, however. "We continue to see disruptions in our factories due to part shortages, increased levels of employee attrition and volatile schedules," Gentile said. 
Spirit, which had reduced its quarterly dividend to 1 cent a share in 2020, said it will suspend dividend payments entirely starting in the fourth quarter, "due to the current challenging macroeconomic environment."
SUMMARY
Labor and supply chain issues 'dynamic'
Spirit to slowly work through 737 backlog
Defense diversification helps bottom line
More demand for spares and maintenance