By Bryan Corliss

June 21, 2023, © Leeham News – Machinists Union members at Spirit AeroSystems in Wichita have overwhelmingly rejected a proposed four-year contract, setting the stage for a strike.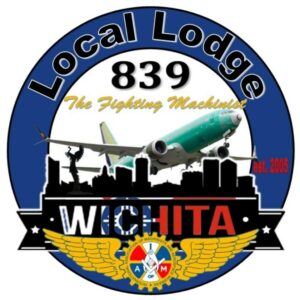 The contract between Spirit and IAM Local 839 expires at 12:01 a.m. Saturday. However, Spirit said Wednesday night that it would shut down production starting with Thursday's first shift.
IAM members were not to report to work Thursday, the company said. They will get paid for their regular shifts, but all overtime is canceled.
Local 839 said that 79% of union members who cast ballots voted to reject Spirit's offer, and 85% voted to authorize a strike. 
"Most of our members have concluded the company's offer is unacceptable," union officers said.
Spirit leadership said it was "disappointed" by the outcome.
"We know that no one wins in a work stoppage; however, we respect the rights of our represented employees," it said in a statement. "Despite this setback, we are not distracted from the task at hand. We look forward to continued meetings with IAM leadership."
In a statement to Wichita-area news outlets, union officers said they would "regroup and begin planning the following steps to bring the company back to the table."
There was no word Wednesday night whether the two sides had plans to meet.
A strike at Spirit would have significant ramifications throughout the aerospace industry. The company supplies Boeing with 70% of the aerostructures for the 737, and without those fuselages coming by train from Kansas, work at Boeing's Renton factory will eventually come to a halt, impacting airlines who are expecting jets, as well as other suppliers who provide parts, components and subassemblies for Boeing's best-selling commercial aircraft. Spirit also builds the nose sections for the 787, 767 and 777.
---
Related article
---
The union's negotiating committee had recommended approval on the Spirit offer, which it received on Friday.
However, the contract seemed in trouble during a Wednesday morning union meeting, prior to the vote. The Wichita Eagle reported that workers made paper airplanes out of the pages of the contract summary, and covered the floor of the arena where they were meeting with them. In addition, Wichita station KWCH-TV published a photo of its website of workers wearing t-shirts emblazoned with the message "That's a Big No." 
Contract offered 34% more pay over four years
Workers had gone 13 years without a new contract