By Bryan Corliss
March 11, 2020 © Leeham News – New Boeing CEO Dave Calhoun earned a split decision in his first major labor relations test Monday, as unionized engineers with the company's Commercial Airplanes division narrowly approved a contract extension. A second unit, for technical workers, rejected a similar proposal.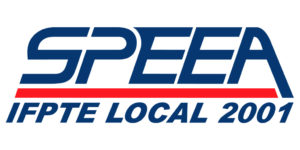 The news came as Boeing announced the first case of COVID-19 among its 70,000-member Puget Sound workforce: an unidentified employee at the company's Everett plant.
The proposal for engineers belonging to SPEEA (the Society of Professional Engineering Employees in Aerospace) was approved with a 51.2% yes vote, the union reported shortly before midnight (Pacific Time). Technical workers, however, rejected a similar deal with 56.7% "no" vote.