By Bryan Corliss
Feb. 25, 2020 © Leeham News — Unionized engineers and technical workers at Boeing begin voting this week on unexpected new contract proposals from the company that address two major areas of worker complaints LNA reported on last month: annual raises and paid family leave.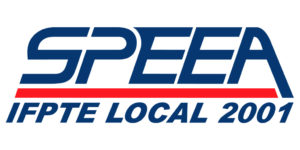 The proposals, which would extend the current contract by four years, came after SPEEA (the Society of Professional Engineering Employees in Aerospace) threatened to take Boeing to court over what it claimed were deliberate attempts by company management to hold down raises that engineers and tech were entitled to under the current contract.
Those threats led to talks between SPEEA's executive board and Boeing managers, resulting in the proposed contract extensions. 
SPEEA's seven-member executive board negotiated the extensions and is urging a "yes" vote. However, the union's larger Bargaining Unit Councils (one each for both the engineers and techs, with a combined total of close to 100 representatives) did not go along with the endorsements.
There are two separate but related offers, one for engineers and one for technical workers. Voting is by mail. Ballots will be counted on March 9. About 18,000 Boeing workers are involved, most in Washington, but also in California, Oregon and Utah.
Summary
Union confronted Calhoun over pay on Day One
Proposal locks in annual wage increases
SPEEA gets family leave this year