Update, Sept. 14: Marsh plans to continue AFIC despite the lawsuit.
"Since its launch, AFIC has given clients greater choice by contributing significantly to the development and diversification of aircraft finance globally. We stand fully behind it and will defend this case vigorously," the company wrote in an email to LNC. Boeing declined comment, deferring to Marsh.
Sept. 12, 2018, © Leeham News: The trade secret theft lawsuits filed yesterday by Xavian Insurance and Xavian Holdings against The Boeing Co., Boeing Capital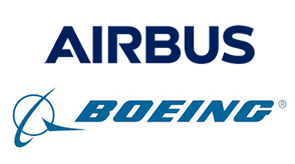 Corp., Marsh & McLennan and Marsh USA strike at the very heart of business plan intended to replace the virtually closed US ExIm Bank financing that Boeing used to rely upon.
It also potentially does so at a similar business plan Marsh created to support Airbus sales.
It's impossible to assess the validity of the claims, but the lawsuits certainly paint a bleak picture of events—as plaintiffs do when they file one.
The Xavian-Boeing lawsuit may be found here: Xavian_Boeing_Complaint.
The Xavian-Marsh lawsuit may be found here: Xavian v Marsh – Complaint. Read more