Update, Sept. 14: Marsh plans to continue AFIC despite the lawsuit.
"Since its launch, AFIC has given clients greater choice by contributing significantly to the development and diversification of aircraft finance globally. We stand fully behind it and will defend this case vigorously," the company wrote in an email to LNC. Boeing declined comment, deferring to Marsh.
Sept. 12, 2018, © Leeham News: The trade secret theft lawsuits filed yesterday by Xavian Insurance and Xavian Holdings against The Boeing Co., Boeing Capital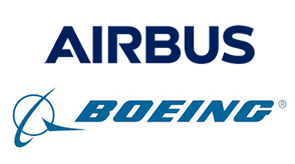 Corp., Marsh & McLennan and Marsh USA strike at the very heart of business plan intended to replace the virtually closed US ExIm Bank financing that Boeing used to rely upon.
It also potentially does so at a similar business plan Marsh created to support Airbus sales.
It's impossible to assess the validity of the claims, but the lawsuits certainly paint a bleak picture of events—as plaintiffs do when they file one.
The Xavian-Boeing lawsuit may be found here: Xavian_Boeing_Complaint.
The Xavian-Marsh lawsuit may be found here: Xavian v Marsh – Complaint.
Impact to AFIC?
LNC has written many times about the history of ExIm, the political attacks on the bank and what its absence means to Boeing. The lawsuits also give some history, so there is no need to repeat this today.
It's unclear what impact, if any, the lawsuits will have on the operation of AFIC, the business venture at the heart of the lawsuits.
With Xavian seeking all profits Boeing received from selling airplanes funded under the AFIC structure, and fees, royalties, plus exemplary (punitive) damages and trebling of damages, will Boeing and Marsh risk funding any additional aircraft with this cloud hanging over the companies?
Undoubtedly the lawyers will be making this assessment.
This also casts doubt on Project Balthazar, the Marsh-directed plan to create a similar vehicle for Airbus. The European Credit Agencies support for Airbus have been closed since fraud and corruption investigations began several years ago. Balthazar was intended to give Airbus an alternative credit support vehicle to the ECAs.
LNC is unclear if any deal has been completed since news of Balthazar emerged in May in a report from Airfinance Journal. If not, the lawsuits probably will give parties pause to proceed. If any have been completed, one must question whether more will be.
The lawsuits may well upend future financings for an indefinite period.ly