By Bjorn Fehrm
November 15, 2021, ©. Leeham News Dubai: Air Lease Corporation (ALC) crowned its agreement for 111 Airbus single-aisle and wide-body aircraft with a launch order for the new A350F freighter.
The order for seven A350F was part of a 111 unit long-term deal to top up ALC's 100 aircraft order from Le Bourget Airshow 2019. With 25 A220-330s, 55 A321neos, 20 A321 XLRs, four A330neos, and seven A350Fs, Air Lease is now covered until after 2025.
"We think it's timely to order these aircraft now, before the post COVID rush for new aircraft sets in," said Air Lease's Executive Chairman Steven Udvar-Hazy. The leasing company thus secures its availability of aircraft in a market with rekindling demand and an Airbus that's approaching capacity limits.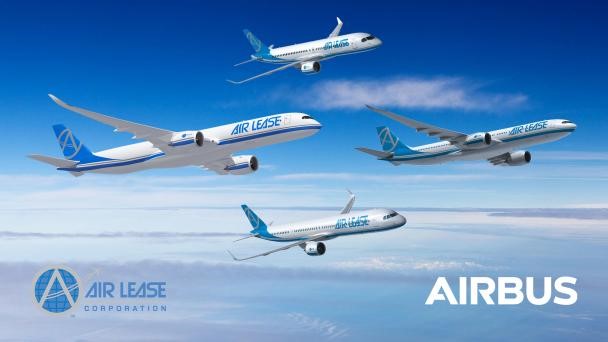 Read more