By the Leeham News Team
Aug. 10, 2022, © Leeham News: Deliveries of the Boeing 787 are slated to resume today after a pause of nearly two years. American Airlines is set to receive a 787-8. The Federal Aviation Administration announced Monday that it approved Boeing's plans to fix a production flaw that resulted in a paper-thin gap where certain sections of the fuselage are mated.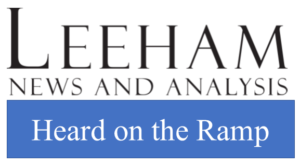 Rework of up to 120 787s in inventory has been underway for some time, both in Charleston (SC), where the airplane is assembled and in Everett (WA), where the former Line 1 Final Assembly Line was located. Plane spotters occasionally noted 787s being flown into Everett from stored locations.
Some estimates indicate that the 120 airplanes were sold for an average of $129m each. (The split between the 787-8, 787-9 and 787-10 is not detailed.) This places the inventory value at an estimated $15.5bn. But don't assume this is the amount of cash that will be coming to Boeing as inventory is cleared into 2024. About 40% of the sales price is typically paid via deposits and progress payments by the time of delivery. This means that Boeing may look for an estimated $9bn in cash.
However, customer compensation for the delivery delays could reduce this some. Boeing prefers to compensate customers via discounts on future airplanes or via services and parts. How much—or how little—cash compensation is provided is known only to Boeing.
During the fourth quarter last year, Boeing took a forward loss on the 787 program of $3.46bn.