By Bjorn Fehrm
Subscription Required
Introduction
November 21, 2019, © Leeham News: Last week we started our analysis of the De Havilland Canada's DHC 8-400 as a replacement for US Scope Clause 50 seat jets like the Bombardier CRJ200 or the Embraer ERJ-145.
We compared a newly produced and adapted DHC 8-400 with United's CRJ-700 conversion to CRJ550, a 50-seater version of the larger jet. After looking at the airplane dimensions and cabin spaces last week we now go deeper into the configuration of the aircraft and their economics.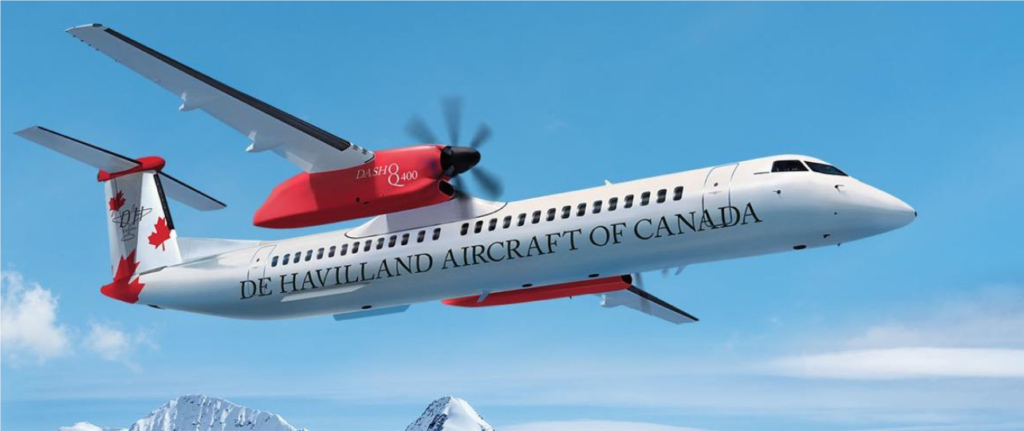 Summary:
The DHC 8-400 is offered as a 50 seater and 65 seater variant to fit the US Scope Clause market.
The Turboprop has a cost advantage over the jet at the cost of a 20% longer trip time.