By the Leeham News staff
April 7, 2020, © Leeham News: "Nobody's traveling in the next 30 or 60 days," said Vasu Raja, American Airlines Group Inc.'s senior vice president for network strategy. "But nobody is really making any plans to go travel in the next 90 to 150 days, either.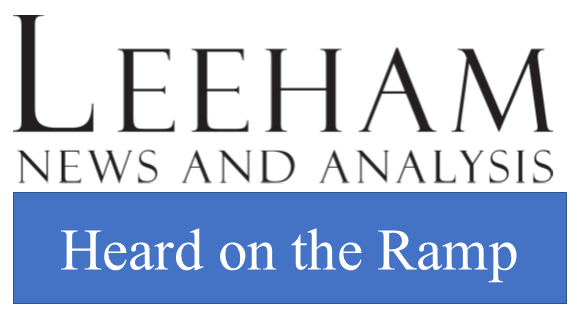 So reported the Wall Street Journal Sunday.
That basically takes you through the end of the year.
Singapore will suspend its Changi Airport Terminal 2 for 18 months from May 1. (Associated Press.)
Airlines
Garuda's auditor issued a "going concern" opinion. EasyJet's largest shareholder says it should cancel orders for 107 Airbus A320 family members, calling this a "useless" order now.
In the easyJet case, this may be more of being part of a long-running battle by the shareholder, Stelios Haji-Ioannou, to reduce the size of the Airbus order. He's been fighting with management for years over direction of the airline.
In addition to being the largest shareholder, he is also the founder of the airline.
On the lighter side of this crisis, KLM posted an interesting read about how it parks its airplanes, complete with photos.
Boeing suspends production indefinitely
Boeing announced Sunday it continues its suspended production in the greater Seattle area indefinitely. Airbus said it can't get the same level of parts and components from suppliers it had pre-lockdowns. Production rates are going to come down sharply.
Since the beginning of the Jet age, the worst aircraft delivery slump happened between 1968 and 1972.
Excluding the USSR, overall jet aircraft deliveries fell from 716 in 1968 to 228 in 1972, or a 68% drop. If we restrict ourselves to Airbus, Boeing and McDonnell-Douglas, the drop was from 660 to 173, or 74%.
Airbus and Boeing delivered 1,532 aircraft in 2018 (1,674 jet aircraft that year, including other OEMs). A 74% drop would mean annual deliveries of barely more than 400 aircraft for Airbus and Boeing.
With the announcement that Boeing is suspending production in Everett indefinitely, the production bottom might come this year and be even larger.
Airbus yesterday suspended production in Mobile (AL) and Bremen, Germany, for most of the rest of this month.