By the Leeham News staff
July 14, 2020, © Leeham News: Last week's news that American Airlines told Boeing it won't take delivery of 17 new 737 MAX-8s unless it can get financing isn't a surprise for those in the know.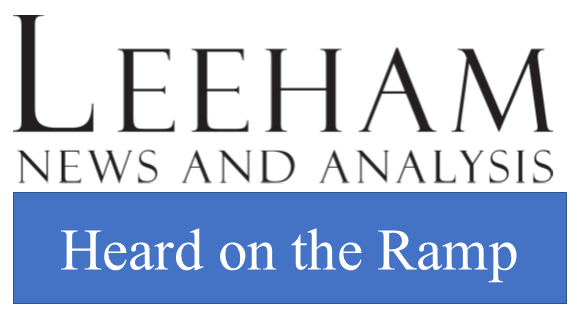 This could be a bit of negotiating in the press.
When MAX was grounded, AA had lined up Japanese financing for its next round of deliveries. The lease rate was said to be in the vicinity of 0.52%, a number that is unconfirmed. But it was a very inexpensive lease rate. Over the course of the balance of 2019, the financing expired.
American's strategy
When COVID shut down the industry in March 2020, AA held a conference call with lessors/financiers and declared it would take delivery of all its MAXes. People on the call wondered what AA finance people were smoking. AA officials went on to explain that with over-financing (ie financing at more than AA paid for the airplanes), they'd not only get their progress payments covered, they'd obtain more cash for the over-financing (none of this is new, BTW), so they'd be cash positive. The theory was that American would add millions of dollars to its bank account.
American would also get "maintenance holidays" of a new airplane under warranty and the ability to permanently retire older 737-800s that were coming up for heavy checks and the need for interior refreshes.
Now, with COVID, and AA's latest corporate financing at 11.5% and values of the MAX declining by 11%, you can see the problem in obtaining low lease rates.
$40bn in debt
Also, American now has borrowed billions of dollars, loading up the balance sheet to $40bn in debt. Lessors may be reluctant to add to their American exposure. Or, with credit default swap rates indicating market skepticism over American's ability to avoid a Chapter 11 bankruptcy at some point, lessors may also be leery of taking on more risk with the airline.
An American officer last month told Holly Hegeman of Plane Business: "There are ways with Boeing and Airbus in which you can re-structure the fleet plan. And for the first time ever we have some leverage with these guys. We never had that in the dark days of AMR."
This may be a case that American can get better pricing from Boeing than it can in the market. Also remember, 22 of the 787-8s it ordered were going to Boeing Capital for lease back, not to AA ownership. And that was in 2018 when things were still good and COVID-19 didn't exist.
Lease rates, values update
Here's last week's aircraft value and lease rates update from the appraisal/consulting firm, Ishka:
Looming price war?
Market intelligence indicates Boeing's sales force has been authorized to have unusual pricing flexibility to do deals, especially for the 737 MAX.
Months ago, Airbus was concerned that it might face a price war as Boeing tried to reinvigorate sales of the MAX. Now, with COVID, this may be coming true.
Stay tuned.