Subscription Required
By Vincent Valery
June 24, 2019, © Leeham News: As widely expected Airbus officially launched the A321XLR on the first day of the Paris Air Show. First deliveries are expected in 2023.
With the Maximum Takeoff Weight increased to 101 metric tons the manufacturer claims a range of 4,700 nautical miles while carrying 200 passengers. This represents an extra 700 nautical miles compared to the LR variant.  Accounting for real world airline seating configurations and fuel reserves, the effective range will be lower.
Nevertheless, it will represent a significant improvement over the LR. Serial airline entrepreneur David Neeleman claims that the A321LR does not match the range of the Boeing 757-200. The XLR variant will have meaningfully more effective range than the out-of-production Boeing aircraft.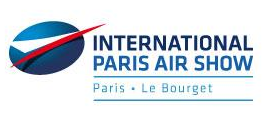 According to Airbus the A321XLR can fly direct between city pairs such as London – New Delhi and New York – Rome.