Oct. 28, 2019, © Leeham News: Gary Kelly, the chairman of Southwest Airlines, told CNBC Thursday that next year, the company will review whether to source airplanes from another manufacturer besides Boeing.
This, of course, means Airbus.
The prolonged grounding of the Boeing 737 MAX is the reason. Southwest says the grounding already has cost nearly $500m in lost revenues.
Kelly said the analysis won't be for "smaller" airplanes, but he didn't specify to CNBC what this means.
Southwest has 500 Boeing 737-700s seating 143 passengers at 30-31 inch pitch.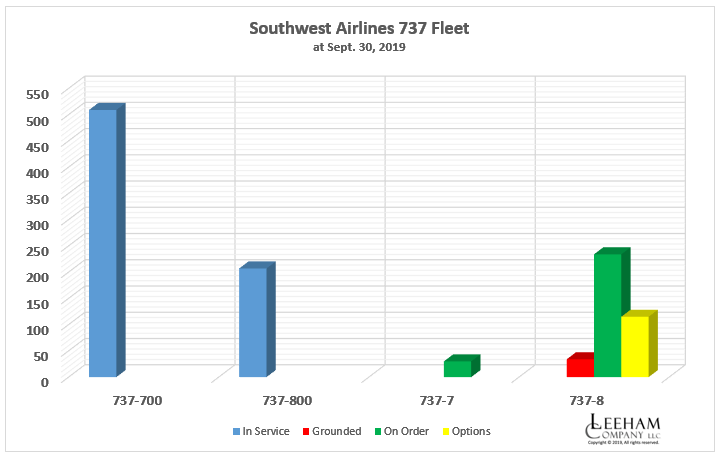 The Airbus A220-300 seats 145 at 32 inches in the Air Baltic one-class configuration.
The Embraer E195-E2 seats 146 passengers, but in a 28-inch pitch. At Southwest's preferred 31-32 inch pitch, the E-Jet seats 132 passengers.
Since the context was the 737-8 MAX, did Kelly mean, not smaller than the -8? This isn't known.