June 20, 2019, © Leeham News: Boeing gets a Letter of Intent for 200 737 MAXes from International Airlines Group (British Airways, et al), announced Tuesday at the Paris Air Show.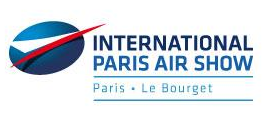 Today, Airbus complained the deal came as a surprise—there hadn't been a tender, Airbus had no chance to bid.
Christian Scherer, meet John Leahy.
Scherer is Leahy's successor, and like Scherer, Leahy was blindsided in 1996 when American Airlines signed a 20-year exclusive procurement deal with Boeing.
Then, Delta and Continental airlines did the same.
Leahy complained bitterly that he didn't know of American's deal and had had no chance to bid.
Terms and conditions
Terms and conditions are confidential, of course, and in the case of IAG, the LOI means T&Cs may not be anything more at this point than a broad outline.
But in the American/Delta/Continental cases, "Most Favored Nation" pricing was guaranteed.
This means nobody else gets a lower price and if a customer does, Boeing had to send a check to the MFN customers.
It's likely IAG will have an MFN clause.
Then there's the price.
It's common knowledge that key campaigns draw discounts of 50%-60% from list prices. LNA is aware of some deals in which discounts run as high as 65%.
You can bet IAG is at least in this ballpark.
No doubt, there is a component from Boeing Global Services for parts and MRO. "One Boeing" has aggressively wrapped BGS into deals, too.
While the above is speculative, it's based on previous known deals.