June 20, 2019, © Airfinance Journal: By day four of the Paris Air Show, most of the OEMs had already wrapped up their deal-making, but there was still time for Airbus to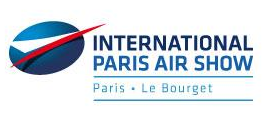 tempt another two airlines and another lessor towards the A321XLR and the A220-300 products.
Airbus and CFM are the manufacturers that will leave Paris the happiest, although ATR was keen to make its case, citing 75 "new orders" at the show. However, in line with the odd phrasing employed by most marketing departments this week, it was difficult to discern what those "orders" meant. ATR said they included "35 firm orders from NAC disclosed on June 18", but its press release about that deal described only a "letter of intent for 35 firm ATR -600s, with options for a further 35 and purchase rights for another 35."
Aircraft announcements
Nordic Aviation Capital (NAC) signed a memorandum of understanding (MoU) for 20 A220-family aircraft, the first time the lessor has chosen the type. Airbus had an orderbook of 536 A220s at the end of May.
Flynas inked a memorandum of understanding (MoU) for 10 Airbus A321XLR aircraft. The Saudi low-cost carrier will also convert 10 existing orders for the A320neo to the A321neo. Flynas has ordered 88 A320neo-family aircraft, two of which have been delivered.
Late in the day JetBlue contracted to convert 13 existing A321neo orders into firm orders for the new A321XLR model. The New York-based carrier also firmed up an order for an additional 10 A220-300 aircraft from existing options.