By Bryan Corliss

Jan. 11, 2023, © Leeham News: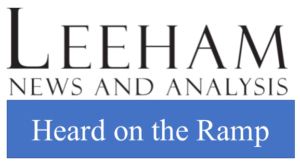 Air India – now owned by the Indian industrial giant Tata Sons – is reportedly close to placing what may end up being the largest commercial aircraft order in the industry's history.
The market is a key one for Boeing, especially right now, after it has been locked out of China because of geopolitical tensions. Air India, in particular, is said to be negotiating with Boeing to take up to 50 737s originally built for Chinese airlines, as part of a massive order that could total 500 planes. 
As LNA reported back in September, Boeing has about 140 737 MAXes ordered by Chinese airlines or leasing companies ordering on their behalf. That's about 50% of the total number of built but undelivered MAXes Boeing had in storage going into last year's fourth quarter.
It's fortunate for Air India and Boeing both that the airline has a need for a lot of new aircraft at a time when Boeing needs to move a lot of planes, but adding new aircraft is just one of many major challenges Air India's new owners face right now.
SUMMARY: 
2023 in India: Two airlines dominate
Air India may snap up Chinese whitetails 
Tata has a lot of work to do