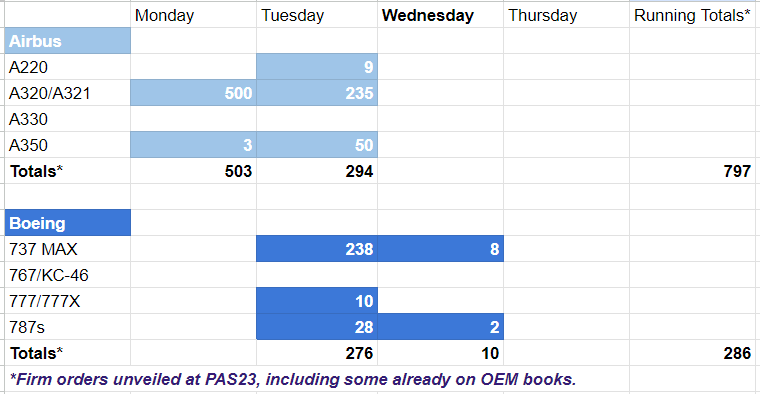 By Bryan Corliss

June 21, 2023, © Leeham News – After the flurry of news surrounding the blockbuster orders from IndiGo and Air India earlier in the week, Wednesday's Paris Air Show news was relatively subdued, with Boeing announcing a handful of smaller orders from airlines and leasing companies.
Airbus had announcements of an MOU for a potential widebody order, successful trials of a hydrogen-fuel concept, an update on global hiring – and the winner of a design-the-livery content for its proposed A350F cargo jet.
We'll need to see a major flurry of orders on Thursday, if we're to get to the 2,000-plus orders some analysts projected for this year's air show.
Indian start up adds 737s
Air Lease Corp adds 787s
Airbus halfway to 2023 hiring goal
First A350F will look like a packing tube