By Bryan Corliss

Jan. 11, 2023, © Leeham News: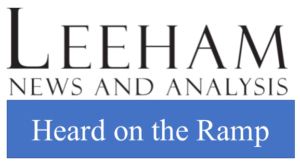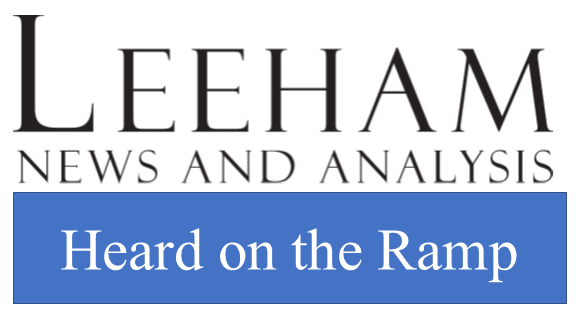 Air India – now owned by the Indian industrial giant Tata Sons – is reportedly close to placing what may end up being the largest commercial aircraft order in the industry's history.
The market is a key one for Boeing, especially right now, after it has been locked out of China because of geopolitical tensions. Air India, in particular, is said to be negotiating with Boeing to take up to 50 737s originally built for Chinese airlines, as part of a massive order that could total 500 planes. 
As LNA reported back in September, Boeing has about 140 737 MAXes ordered by Chinese airlines or leasing companies ordering on their behalf. That's about 50% of the total number of built but undelivered MAXes Boeing had in storage going into last year's fourth quarter.
It's fortunate for Air India and Boeing both that the airline has a need for a lot of new aircraft at a time when Boeing needs to move a lot of planes, but adding new aircraft is just one of many major challenges Air India's new owners face right now.
SUMMARY: 
2023 in India: Two airlines dominate
Air India may snap up Chinese whitetails 
Tata has a lot of work to do  
2023 in India: Two airlines dominate 
Indian airlines are expected to take delivery of more than 100 commercial jets in the coming year, as continuing consolidation changes the airline market dynamics of what is soon to become the world's most-populous country.

IndiGo remains the market leader. Flying primarily a fleet of Airbus A320s and A321s, it holds more than half of the domestic market, with ambitions to expand across Asia. 
The airline received regulatory approval to begin flights to Instanbul from Mumbai and New Dehli, using a pair of Boeing 777-300ERs wetleased from Turkish Airlines. The 777s will allow IndiGo to expand the number of seats it can offer on those routes. 
That's only a start. IndiGo has placed orders for up to 69 A321XLRs, which it expects to take delivery on starting in 2024, and has discussed using them to fly Mumbai-to-London. 
Meanwhile, Tata Group is planning to consolidate its Indian airline ownership. As we reported last year, Tata took over Air India – the formerly government-owned flag carrier – in January 2022. Tata Group's announced consolidation of Vistara – its joint venture with Singapore Airlines – into Air India gives the industrial conglomerate a solid No. 2 position in the India airline market with as much as 30% of the market, according to analysts at New Delhi-based AT-TV. (This includes AIX Connect, the rebranded AirAsia India, a low-cost carrier.)
That leaves SpiceJet Go First airline and Akasa to fight over the remaining 20% of the market with a handful of regional airlines and potentially other new entrants.

Air India may be eyeing Chinese whitetails 

Tata has ambitious plans for the merged airline, which includes the acquisition of up to 500 new aircraft in what could be the largest aircraft order in the industry's history. 
This would be a massive increase to the size of the existing fleet. The three Tata-owned airlines currently operate a combined fleet of 195 planes – mostly a mix of A320s and 777s/787s. The fleet is relatively old; Air India was flying A320ceos until 2019.
Published reports say Tata is looking for 400 narrow-body jets and 100 widebodies. Reuters reported that Boeing was in talks to sell 190 MAXes and 30 787s, with the rest likely going to Airbus. 
If that's the case, Airbus would come out the winner in the deal, snagging more than half of the order. Boeing would get to break Airbus' near stranglehold on the single-aisle market in India, which might be something of a consolation prize.
If Tata's goal is to quickly refurbish its aging fleet, then it makes to split the order. Airbus is nominally producing 50 A320s a month, while Boeing sits at 31 and both are seeing suppliers struggle to keep up at current rates. Going with one OEM would mean Air India would be waiting a good decade before it got the last of its 400 narrowbodies.
However, the benefits of a single fleet type are well-understood in the industry, and with all Tata has on its plate – namely shortages of pilots and ground staff, the challenge of melding Vistara into Air India – it could be easier for Tata to meet its personnel challenges if it doesn't have to train workers on multiple aircraft types.
Yet while Tata execs go down to the wire with Boeing and Airbus on this massive order, they're also struggling with complaints from flight officers and cabin crew over working conditions – and the fallout from a pair of appalling mid-flight incidents involving drunk male passengers who, allegedly, had been grossly over-served by Air India cabin crew. 
Tata has a lot of work to do at Air India
Google "Air India" today and you'll most likely find links to stories about how a drunk passenger urinated on a 72-year-old woman sitting near him in business class on a flight from New York to New Delhi on Nov. 27 – and how the flight crew, after giving the older woman clean pajamas to wear and putting towels on her urine-soaked seat, ordered her to go back and sit next to the man, while other passengers protested that she should be allowed to sit in an empty first class seat. (She eventually was allowed to move to a seat in the crew rest area – but only after being forced into a face-to-face meeting with the man, according to one passenger on the flight who has been particularly vocal about the incident.)
The incident, apparently, was not reported to authorities when the plane touched down. Air India eventually issued a refund for the woman's ticket and finally reported the incident to police on Dec. 28 – a month after it happened – after four meetings with the victim and her family.

The incident and Air India's response ignited a social media firestorm within India. The alleged perpetrator last week was fired from his job as vice president at a global bank, then arrested.
Air India said last week that it had grounded a pilot and four cabin crew members and was investigating changes in its policies and procedures involving alcohol service and in-flight passenger complaints.
Remarkably, it's not the only such situation for Air India this winter. In December, another drunk male passenger on a flight from Paris to New Delhi allegedly urinated on an empty seat and on a female passenger's blanket while she was using a lavatory. In this case, the cabin crew reportedly isolated the drunk male passenger, who was met by airport police on landing. The victim, however, declined to press charges, so the man was released.
Air India still is in hot water, however, because it allegedly failed to notify national regulatory authorities of this second incident.
Tata Group has its work cut out for it as it tries to rebuild the culture of Air India. Spending tens of billions of dollars on new aircraft may be the easiest part of it.