Subscription Required
By Scott Hamilton
Aug. 7, 2023, © Leeham News: Spirit AeroSystems reported another loss-making quarter last week as more special charges in Airbus and Boeing programs.
Spirit is a major supplier to Airbus and Boeing. Airbus receives A350 fuselage panels, some A320 wing components and the A220 wings from Spirit. Boeing receives entire 737 fuselages and the nose sections for the 767/KC-46A, 777 and 787 from Spirit.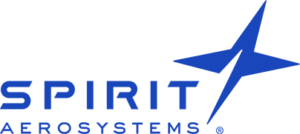 Spirit accumulated more than $2.8bn in operating losses and more than $3.5bn in net losses since 2019, the last full year before the COVID pandemic began in March 2020. The global fleet of 737 MAXes was grounded in March 2019 following two fatal accidents five months apart. Production of the 737 was suspended in the fall of 2019. Deliveries resumed 21 months later.
Deliveries of the 787 were suspended in October 2020 after Boeing discovered tiny gaps in the fuselage joins on aircraft and other, unrelated issues. One of the gap problems—no bigger than the thickness of a piece of paper—was traced to Spirit.
Quality control problems with 737 fuselages were discovered last year and with the vertical fin this year. All Boeing events resulted in charges.
A supplier in the A220 wing program declared bankruptcy and ceased operations, resulting in a charge. Charges were also taken in the A350 program as production was cut during the pandemic.
Airbus and Boeing advanced hundreds of millions of dollars to Spirit to help keep the company afloat. Spirit refinanced $900m in debt last year at an interest rate of 9 3/8%, at the time an above-market rate that indicates the risk factor banks view Spirit.