By BRYAN CORLISS
Dec. 16, 2019, © Leeham News — Even as Boeing's board of directors met this weekend to discuss a potential 737 MAX production reduction or freeze, the company has continued to hire workers it will need desperately once it finally gets the go-ahead to resume deliveries of the grounded jet.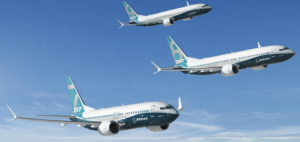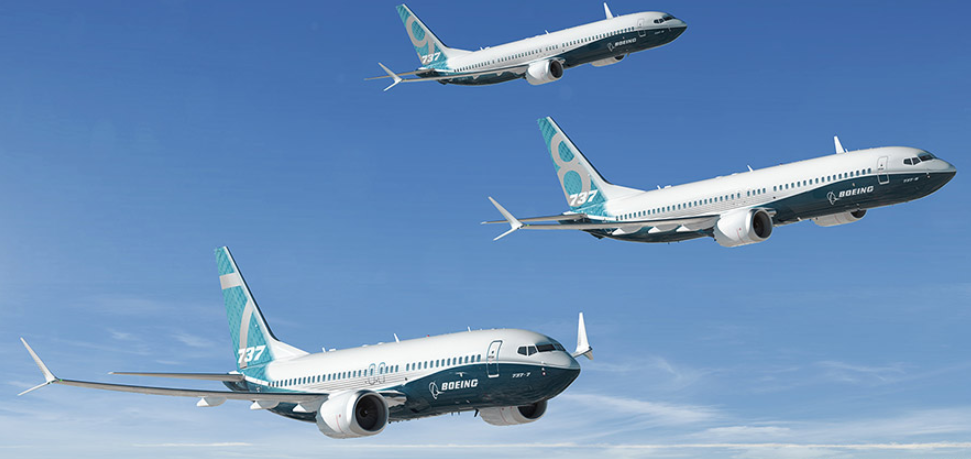 So far this month, Boeing hired more than 250 new mechanics at its Puget Sound plants. Insiders also tell LNA managers are talking to their recent retirees–among others- about coming back to work.
This is extremely unusual for Boeing. Historically, hiring at the company all but dries up after Thanksgiving, largely because of a provision in its contract with its union touch-labor workers that makes December a lucrative month to be a Machinist–but an expensive month for Boeing.
Two factors could be driving the hiring: a need to quickly install mandated updates on nearly 800 grounded MAXes once the grounding is lifted, and a long-term global shortage of exactly the kinds of workers who have the necessary skills to do those jobs.
No end in sight for MAX grounding;
December hiring unusual at Boeing;
Boeing may need to lock down certain mechanics now;
 Last 777X bonus.
FAA signals deliveries won't resume soon
As LNA reported last week, FAA officials have shot down any notion about an imminent lifting of the order grounding the 737 MAX, and Boeing's running out of runways, taxiways and airport-adjacent parking lots to temporarily store the roughly 400 MAXes it has built but not delivered since the plane was grounded in March.
That means there's an increasing chance of some sort of further production cut in Renton. On Sunday, The Wall Street Journal reported that Boeing's board of directors was meeting to discuss a production freeze or further slow-down at the Renton assembly plant, and that a decision could be announced as soon as Monday.
Boeing, of course, already cut rates from 52 a month to 42 in April, shortly after the grounding was announced.
About 12,000 people work at the Renton site, according to Boeing's official Renton tour website.
Boeing's contract with its Puget Sound union workers allows the company to impose two-week furloughs.
December hiring
A provision in the company's contracts with its unions also makes it very unusual for Boeing to have hired as many workers as it has so far this month. Instead of taking the majority of banking holidays during the year–Presidents Day and Columbus Day, for example–Boeing shuts down between Christmas and New Year's. (This year, the winter break starts Dec. 24, with everyone coming back Jan. 2.)
These are paid holidays, and this traditionally has been a deterrent to Boeing's hiring in December. Why bring in someone new to work a week or two, then send them on a week and a half of paid vacation? Most mangers instead opt to write job offers starting the day after the winter break ends.
But this year, insiders report that Boeing continued hiring into December, even with rumors of a production freeze in the air.
This could be a simple matter of Boeing's right hand not knowing what the left hand is doing. In the past, it has not been unheard-of for Boeing to continue bringing in new employees right up to the day it announces layoffs, and for some new hires to get 60-day layoff notices before they get their first paychecks.
Or it could be that Boeing is trying to get ahead of the looming logjam on the flight line.
A&P mechanics in short supply
Boeing faces a big production challenge once the 737 MAX is cleared to fly. Along with the 400-some airplanes sitting everywhere the company owns or leases property, the airlines parked 381 planes that they'd taken before the grounding. It seems almost certain that Boeing's going to be on the hook for the cost of getting the airlines' planes in flying condition, and it's not a stretch to think that some airlines would require Boeing to provide the personnel to do the work, as well as the equipment.
If Boeing can find the personnel, that is.
For years, there's been a shortage of mechanics with the FAA certifications to do the work required to get airliners ready for delivery. At Boeing, flight line mechanics not only work to solve airframe, powerplant and avionics issues identified during flight testing, they also do cosmetic fixes on issues customer representatives spot in airplane interiors.
And there just aren't enough of them to meet the needs of the entire industry. The main trainer of flight-line mechanics in North America is the US military. Boeing and the airlines compete to poach as many military mechanics as they can each year, but so do MRO stations and fixed-based operators in the general aviation industry.
There are civilian training schools, too. But Embry-Riddle Aeronautical University, which used to produce between 1,000 and 1,200 A&P certified mechanics a year, is now graduating classes of about 350.
Embry-Riddle (citing Boeing data) says there will be a need for 186,000 new A&P mechanics between now and 2035, as the current generation ages out of the workforce.
There's simply less interest in the field, the university's alumni magazine reported in 2017. "A career as a mechanic used to have a lot of clout," one alum who runs an MRO business told the magazine, " but I'm  not sure the new generation has the same sentiment."
Given that, it would make sense for Boeing to continue to aggressively recruit the flight-line mechanics it will need in the not-too-distant future, even if for the next few months, MAX production falls dramatically.
Last 777X contract payout coming
Machinists Union members at Boeing's Puget Sound plants are due to get the final payout from the 2014 agreement that resulted in Boeing building the plant for the now-delayed 777X at Everett (WA).
IAM-represented workers on the payroll as of Jan. 3 are due a bonus of $5,000 as a result of that 2014 agreement, which limited pay raises over a 10-year period and eliminated defined benefit pensions in return for a guarantee of the work.