By the Leeham News Team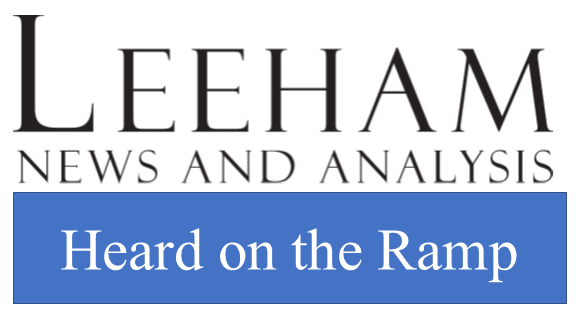 Nov. 10, 2022, © Leeham News: Eviation, the developer of the all-electric airplane Alice, today added another 20 commitments to its tally for the aircraft. The latest is from Australia's Northern Territory Air Services. The commitments are in a Letter of Intent.
A short time before this latest commitment, Eviation issued a press release stating it had "almost" 300 orders (not "commitments and orders").
"Our order book passing the US$ 2 billion mark is a significant commercial milestone," said Gregory Davis, President and CEO of Eviation.
"With almost 300 aircraft now on order, the Alice is receiving strong customer endorsement," Eviation VP Eddie Jaisaree said.
The press release is a little ambiguous on figures: "almost" 300 airplanes and "passing $2bn."
Using 300 and $2bn for the math, this means the airplanes are $6.67m each. That's $741k per seat. This compares with $506k per seat for a 787-9 (296 seats, $150m true sales price) and $309k per seat for a 737-9 (178 seats, $50m true sales price). The ATR-42, with 48 seats and a sales price as low as $12m, is $250,000 per seat.
The capital cost of the Alice is awfully pricey and makes the economics challenging, not even counting the maintenance costs of replacing the batteries after a short period of time.
When asked about these facts, Eviation's PR firm provided this response from the company.
"Our cost is competitive with aircraft in the same class as Alice, and customers will see significant cost savings in operating and maintenance costs. For example, Alice will reduce operating costs by two-thirds when compared to traditional aircraft."
LNA's Bjorn Fehrm has analyzed the operating cost of electric, hybrid, and hydrogen-powered aircraft in a series of articles. His conclusions are that these methods are a lot more costly than promoted.
Boeing v Airbus
Market share
Following Boeing's announcement last week that it won't introduce a new aircraft until the middle of the next decade, the reaction by some was stunning. (Wall Street loved it.) Consultant Richard Aboulafia predicted that Boeing's market share will drop to 30%. Kiran Rao, the former product strategist for Airbus who is now an advisor to airlines and lessors, predicted market share will drop to between 20% and 30%. A Boeing official said he's OK with a share of 40% for now.
CEO David Calhoun wants a game-changing airplane that will bring at least a 20% improvement and as much as 30% over today's airplanes. LNA wrote this week about how a plane design can bring at least 20% improvement with today's engines that evolve to reduce engine fuel consumption by 10%. This plane could be offered this decade.
If Calhoun thinks Boeing can bring a step-change airplane to market next decade, that's fine. Airbus can do the same. It's been waiting to see what Boeing does first. In the meantime, Boeing's market share will continue to slide.
Single-aisle airplanes typically account for up to 85% of the sales and production by Airbus and Boeing. The market share figures cited above focus on single-aisle aircraft. A Boeing official said during last week's investors conference that the 737 MAX 7 and MAX 10 will recover Boeing's market share. This assumes certification of both aircraft, which LNA considers likely.
Production drives market share
But neither will restore Boeing's market share. The market already has spoken. More to the point, production will drive market share. And Boeing's production plans are struggling.
Boeing guided investors to look to 2025 when 737 production should be at 50/mo. This is below the 52/mo in place when the MAX was grounded worldwide in March 2019. Boeing was gearing up to produce the airplane at 57/mo by the end of 2019 and considering 63/mo.
Airbus plans to be at rate 75/mo by the end of 2025 for its A320 family. This is a 60% market share. And, reported here for the first time, Airbus wants to go to rate 83/mo. LNA doesn't know the target date but estimates it would take another two years at historical rate breaks. This is a 62.5% market share to Boeing's 50/mo. There's nothing to prevent Boeing from upping its rate in the same two-year period, but Boeing hasn't guided beyond 2025.
As Airbus expands its market share and customer base during Boeing's recovery, flipping Airbus customers back to Boeing—even with a new airplane that Airbus certainly will match—will be a daunting challenge.
Boeing will have to count on Airbus customers being willing to eschew their installed base with Airbus in favor of a healthy duopoly. This is a risky bet by Boeing management.
It also may be a bad bet.