June 24, 2019, © Leeham News: Heard around the Paris Air Show last week:
Airbus
Reporters long used to the entertaining and sometimes acerbic tongue former super-salesman John Leahy wondered how Christian Scherer would compare.
Scherer's own sharp tongue began to emerge at the Airbus Innovation Days pre-air show briefing last month and got sharper at the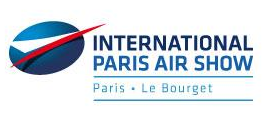 executive round table the Friday before and on Day 1 of the international event.
On Day 2, Boeing and International Airlines Group (British Airways, et al) stunned the world journalists and Airbus with the LOI for 200 737 MAXes. On Thursday, Scherer expressed his displeasure.
The deal wasn't unprecedented. In the 1990s, Boeing blindsided Leahy with an exclusive deal with American Airlines, followed by Delta and Continental airlines. "I was…pissed," Leahy told LNA years later.
It seems Scherer is following in Leahy's shoes in more ways than one.
The launch of the A321XLR was totally expected. The top question: does this kill the Boeing NMA? (LNA's answer: Nope.)