June 18, 2019, © Leeham News: In a major vote of confidence for the embattled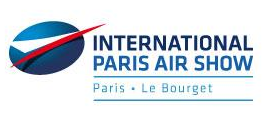 Boeing 737 MAX, International Airline Group (IAG), parent of British Airways, Vueling, Iberia, LEVEL and Aer Lingus, signed a letter of intent late today for 200 737-8/10s.
This is a huge shot in the arm Boeing, which until the Paris Air Show, hadn't booked an order in two months following the March 13 grounding of the MAX.
Deliveries begin in 2022
Deliveries are from 2022, a timeframe in which the MAX positions were sold out, according to data reviewed by LNA. This means Boeing had to adjust its skyline to accommodate IAG.
With no end in sight to MAX grounding and Boeing under siege by legal, Congressional, regulatory and criminal investigations, the LOI couldn't come at a better time.
While it will take a while for a firm contact to be signed, the endorsement by IAG—the first MAX commitment since grounding—demonstrates solid confidence from one of the world's Blue Chip airlines.
Additionally, IAG's single aisle aircraft have been exclusively from Airbus with the A320 family. This is a huge customer flip.
Airbus' A320neo line is sold out well into the next decade.