June 18, 2019, © Airfinance Journal: Boeing received a much-needed vote of confidence in its grounded 737 Max aircraft with a commitment for 200 of the type from IAG.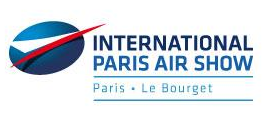 Nonetheless, the US manufacturer failed to register a firm order from the second day in a row.
Airbus, in contrast, continued to build momentum for its new A321XLR with orders and commitments from IAG and Cebu Pacific.
CFM also had a good day, registering big orders from lessors and AirAsia for its LEAP engine.
Aircraft
Saudi Arabian Airlines ordered 30 Airbus A320neo-family aircraft and took 35 options. The firm order includes 15 A321XLRs. The flag carrier already had an order for 35 A320neos.
International Airlines Group (IAG) signed a letter of intent to order 200 Boeing 737 Max aircraft. Any firm order would be split between the 737 Max 8 and the Max 10, although exact numbers were not disclosed. IAG anticipates deploying the aircraft at several of the group's airlines including Vueling and LEVEL.
IAG ordered 14 A321XLRs. Eight of the long-range narrowbodies are for Iberia and six are for Aer Lingus. The Irish carrier will use them for transatlantic flights.
Delta Air Lines ordered five additional A220-100 aircraft, bringing its order total for the A220 to 95 units, including 45 A220-100s and 50 A220-300s. The airline is the first to select the new increased maximum takeoff weight option for its entire fleet from 2020.
Nordic Aviation Capital inked a letter of intent to purchase 35 firm ATR72-600s, with options for a further 35 and purchase rights for another 35. Deliveries of the initial 35 aircraft will begin in 2020 and run up to 2025.
Cebu Pacific signed a memorandum of understanding (MOU) for 16 Airbus A330neos, 10 A321XLRs and five A320neos. The A330neo aircraft will be a higher-capacity version of the A330-900, with 460 seats in a single-class configuration.
Korean Air committed to purchasing 10 new Boeing 787-10s and 10 additional 787-9s. The deal includes a commitment to lease 10 787-10s from Air Lease, quadrupling the airline's 787 fleet from a current 10 units to 40 of the type.
Spanish carrier Binter ordered two additional Embraer E195-E2s, confirming purchase rights agreed in 2018. Binter will receive its first 132-seat E195-E2 jet in the second half of 2019, becoming the first European customer of the E2's largest model.
Fuji Dream Airlines ordered two E175 aircraft. The Japanese carrier already operates three E170s and 11 E175s. The first of its new, 84-seat E175s will arrive in 2019.
Air Lease committed to purchase five 787-9s. The lessor has 17 787s in its portfolio at present, Airfinance Journal's Fleet Tracker shows.
Atlantic Airways signed a purchase agreement for two A320neo aircraft. It will select the engine later.
AirAsia converted 253 orders for the A320neo to the larger A321neo version. Following the upsizing, AirAsia's backlog with Airbus includes 353 A321neos. To date, the airline has taken delivery of 224 A320-family aircraft.
Engines
Avolon selected CFM International LEAP-1A engines to power an additional 70 Airbus A320neo aircraft. The Dublin-based lessor already had LEAP-1A engines on order to power 40 A320neo-family aircraft.
AirAsia finalised a deal for 200 LEAP-1A engines to power 100 A321neos. The aircraft order and intent to purchase the engines were announced in July 2016.
Macquarie Airfinance finalized an order for an unspecified number of LEAP engines. CFM valued the deal at $588 million at list prices
SMBC Aviation Capital ordered 40 LEAP-1A engines to power 20 additional Airbus A320neo aircraft. The engine order is valued at $588 million at list prices.
An undisclosed lessor chose the Pratt & Whitney PW1100G to power 35 A320neo-family aircraft on firm order and five on option. The aircraft are destined for China.
An undisclosed airline chose the PW1100G for an order for 28 A320neo-family aircraft.