June 18, 2019, © Leeham News: As the Paris Air Show prepares for Day 3 (June 19, Paris time), eyes will be on Boeing to see whether another commitment for the 737 MAX will be forthcoming.
Headlines the first day were split between Boeing's early morning briefing in which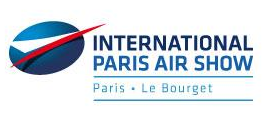 executives apologized for the fatalities on the Lion Air and Ethiopian crashes, sympathies to their families and disruptions to the airlines for the groundings and the Airbus launch of the A321XLR.
Tuesday's headlines belonged to Airbus until 4:30pm when International Airlines Group, the parent of British Airways, Iberia, Aer Lingus, Vueling and LEVEL, announced a commitment for 200 MAX 8s and MAX 10s.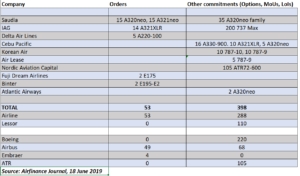 If any such order was to come at the air show, observers expected it to be from Ryanair, whose CEO Michael O'Leary already had publicly endorsed the MAX and said he could order more.
First order since grounding
But it was IAG, whose global stature as a Blue Chip company and one that relies upon Airbus for its single-aisle lift, that moved first with a deal for the MAX, which has been grounded since March 13.
The Letter of Intent reflects not a firm order but an intent to make one. Final terms and conditions have to be concluded before a firm contract will be signed, but this should be before year end.
Deliveries are slated for 2023 to 2027, with a hope expressed by IAG that 2022 slots could be found.
Although the 737 is sold out completely to 2023 and slots thereafter were available, India's Jet Airways ordered some 200 MAXes. It's ceased operations and bankruptcy proceedings have been initiated against it.
Lion Air, with nearly 200 orders for the MAX, vowed to cancel the order after the first MAX crash. It hasn't so far and remains to be seen whether it will, but if it doesn't, adjusting this skyline is possible.
Airbus has few A320 family slots available through most of the next decade at current production rates.