By Bjorn Fehrm 
June 18, 2019, ©. Leeham News: Airbus new management team has set the company ambitious targets for the future. These not only describe how to develop and produce new, more competitive airliners but also defines Airbus' contribution to a sustainable aviation industry, contributing its part in the fight against climate change.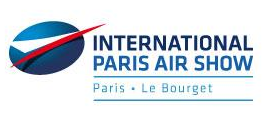 The new Airbus CEO, Guillaume Faury said at the opening of the Paris Air show "We must find a way to decarbonized aviation. This is for our generation to do. It's expected of us by the flying public and by society".
Decarbonized aviation
Carbon emission and the burning of fossil fuels are connected to 100%. When fuel is combusted in the engines of our aircraft, each kg of burned fuel produce 3kg of CO2 gas.
"If we don't do something about the emission of CO2 from our airliners we will double the emission by 2050 as we double the number of aircraft," said Faury. "We must not double the carbon footprint by 2050, we must half it.
We must support CORSIA, ICAO's Carbon Offsetting and Reduction Scheme for International Aviation because it's a global issue and we need to find a global solution for a Carbon offset initiative".
CORSIA is an international carbon offsetting scheme where international air travel shall be offset, so carbon emissions are flat between 2020 and 2035. This will ensure a carbon-neutral growth of aviation in this period before new technologies and processes can take aviation to the objective of a 50% reduction by 2050.
"We have already done a lot, " said Faury "We have cut fuel consumption with 80% since the beginning of the jet age. But it's not enough to reduce fuel consumption at today's rates. A new generation of decarbonized airplanes must be the target for our developments.
The development in e-aircraft is a step in getting there. There, battery driven aircraft will need to be replaced by aircraft driven by other, more efficient energy sources. The energy density of batteries is simply too low for anything beyond Urban Air Mobility.
When innovating and developing our way to carbon neutral aviation we need to find new fuels which in their creation are carbon neutral. There is no point in having fuels with the high energy density suitable for aviation, like liquid hydrogen when by producing them we create high carbon emissions. Then we have achieved nothing".
"So it's not only about the airborne solution. It's about the whole chain which must be developed for lower carbon emission. This is the goal we must set ourselves" said Faury. "It challenging but at the same time exiting. We must use our technology and innovative power to achieve these goals. This is our real challenge going forward, beyond developing and producing new, more competitive aircraft".
Faury was careful in his wording, not tying Airbus to any solution like "we will have an all-electric aircraft by XXX". In subsequent questions and answers, he was well aware of all the challenges for electric aircraft described in my Friday Corners. In fact, we agree on all points and he pointed to alternative ways ahead such as new innovative hybrid solutions not discussed to date or the focus on hydrogen solutions.
"Why would you do the hybrid solutions proposed today, they add complexity, weight with volume and offer no gains?" was his comment. The target is there and it's an important one. The work to find a solution is also started with Airbus' Vahanna, CityAirbus and E-Fan X as experiments and learnings on the way. The content of a solution is not clear today, but the need to find one is.